How to save maintenance time while optimising machine productivity
13 January, 2022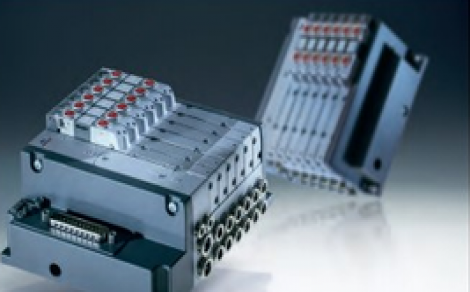 Machinery maintenance and repairs can be timeconsuming and frustrating, but there's a way to improve the whole ordeal! Many companies are turning to predictive maintenance to aid their operations. This helps them save time, money, and frustration when dealing with their equipment. Camozzi Automation provides a few facts about predictive maintenance to help you get started.
What is predictive maintenance?
Predictive maintenance focuses on intervening in machines before anything breaks or goes wrong. This is achieved by considering the physical parameters of individual components. The idea is to replace the part before it fails. This lets you save maintenance time and prevent costly, unplanned machinery downtime.
How does it differ from other maintenance?
The biggest difference is that this type of maintenance is 100% proactive. Many companies have a 'use it until it breaks' approach to their maintenance. This can often cause a lot of cascading effects and incur extra repair costs.
Even regularly scheduled maintenance and inspection can have its drawbacks. For example, more preventative approaches, that are based on statistical, historical data, run the danger of replacing good components, incurring unnecessary replacement costs. That's why companies have begun moving to predictive maintenance. With computer analysis, they can plan exactly which machines or parts need work.
How does it work?
A growing aspect of predictive maintenance is the use of smart pneumatic components. This equipment can self-diagnose health and make recommendations via a remote user interface before issues arise.
Although traditional pneumatic components can't collect very much data, there have been a lot of recent improvements. For example, Camozzi's Series D smart pneumatic valve islands collect vast amounts of data which is then processed in real time, within the device itself, using what Camozzi calls CoilVision technology. This is edge computing, and because of it, the device only exchanges refined deterministic data when necessary, therefore reducing the total amount of data and calculations in the cloud.
Without getting into the complex analysis, just realise that the remote user interface is fed all the parameters about a part. Just like there are a lot of factors that can make your body healthy or sick, there are a lot of factors that will make your equipment healthy or broken.
When a determination is made for a component, a colour-coded warning is indicated on the remote user interface, which can also be displayed on a smartphone. With the Camozzi Series D valve island, an animated gauge will show yellow, on the remote dashboard, when one of the island's solenoid coils has reached a remaining lifespan of 10%. In the same way as how the fuel gauge warning on your car will turn on to inform you that you're running low. This lets you get to the component and replace it before it breaks completely.
Learn more about predictive maintenance and smart pneumatic components If you'd like to learn more about how smart pneumatic components can help you unlock the benefits of predictive maintenance, the technical team at Camozzi Automation Ltd is ready to help.
https://www.linkedin.com/company/camozzi-automation-ltd/
---
AIR-TECH EXHIBITION


16 April, 2024, 9:30 - 18 April, 2024, 4:00




Hall 9, the NEC, Birmingham, UK

FLUID POWER & SYSTEMS EXHIBITION


16 April, 2024, 9:30 - 18 April, 2024, 4:00




Hall 9, the NEC, Birmingham, UK