InVMA strikes an alliance with Senseye
02 July, 2020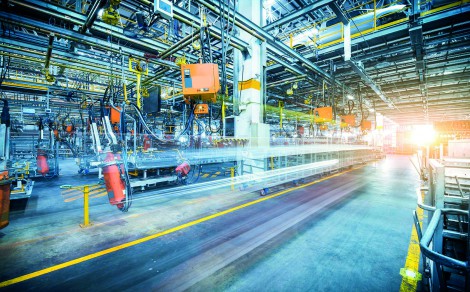 InVMA, an Industrial Internet of Things (IIoT) technology specialist and PTC Partner, has signed a partnership agreement with Senseye, the industrial software company specialising in predictive maintenance.
Through the InVMA-Senseye partnership, Senseye customers will now be able to more easily, and cost-effectively, capture and share their shop-floor and machine performance data, driving better predictive maintenance insights. InVMA's AssetMinder and ThingWorx customers can benefit from Senseye's machine-learning algorithms to automatically forecast machine failure and remaining useful life.
Seamless capability
InVMA Senseye claim that this seamless capability means companies at any stage of IoT maturity can leverage predictive maintenance capabilities to improve shop floor productivity and product quality, and proactively reduce manufacturing downtime.
InVMA will also re-sell Senseye's predictive maintenance software suite, Senseye PdM, alongside its range of IIoT infrastructure products for real-time connected asset management and remote condition monitoring.
Simon Kampa, chief executive officer of Senseye, comments: "We are delighted to be working with InVMA. We are providing industrial organisations with a straightforward way to adopt the infrastructure and information required to improve productivity, reduce operational risks, and drive manufacturing and maintenance efficiencies through Industry 4.0 best practices."
Pat Nash, managing director at InVMA, says "This partnership is great news for manufacturers and other organisations seeking to transform their operations and maintenance practices." He adds that by bringing together Senseye's predictive maintenance capabilities with InVMA's experience in delivering IIoT platforms and solutions, the organisations can help make it much quicker and easier for customers to adopt these solutions and maximise the benefits of digital transformation.
---