LIFTING EQUIPMENT SERVICES
05 January, 2022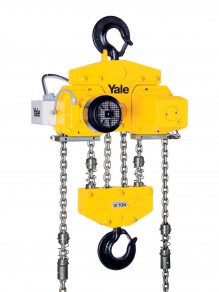 HOIST AND WINCH says it has come a long way in a short space of time. From humble beginnings in 2007, the company today offers a full spectrum of lifting equipment services to the UK and global marketplace. The Hoist and Winch portfolio now comprises product sales, installation, service, inspection, repair and hire, with a special emphasis on project work. With increasing demand, the reputation and corporate profile of this ISO9001-accredited business is rising fast.
The company says it excels in managing the supply and installation of standard and explosion-proof air-powered/electric hoists, while another strong business area is hoist hire, an offer that includes higher capacity air/electric hoists. As one of many market differentiators with its competitors, the company also offers installation services for rental hoists.
Although Hoist and Winch serves a number of sectors, the company is particularly at home supplying demanding industries such as heavy construction, cement production, petrochemical, offshore, marine, mining and tunnelling, many of which require explosion-proof equipment.
The Hoist and Winch distribution, hire and workshop facility is centrally located in the Midlands, at Alcester. However, the company also offers the facility to purchase many items of lifting and winching equipment online, whether for standard or ATEX environments. In addition, material handling equipment and height safety products are also available via the website.
Click here for the full release
t: 08450 171126
e: sales@hoistandwinch.co.uk
---