BLOWGUNS CREATED FOR STRENGTH, COMFORT AND AFFORDIBILITY
02 December, 2021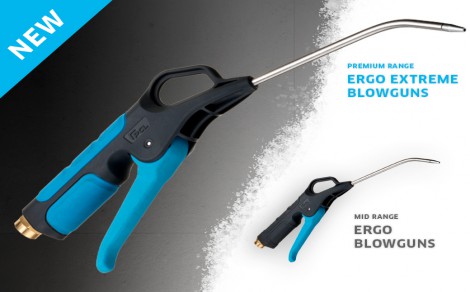 PCL has introduced its new range of ERGO and ERGO EXTREME blowguns which were design-engineered in the UK, with comfort and style in mind. 
 
This sturdy product, made from durable Zytel Nylon, builds on the high quality and performance for which PCL is renowned. With the PCL DNA running right through it, these blowguns both look and feel good in your hand.
The ERGO and ERGO EXTREME blowguns form PCL's new extended range, created to meet the needs of those looking for competitive price points. The two styles are available in 14 types, including 2 bar regulated blowguns and safety nozzles.
t: 0114 248 2712
e: sales@pclairtechnology.com
---