Bürkert and Flocon announce new distribution agreement
18 November, 2021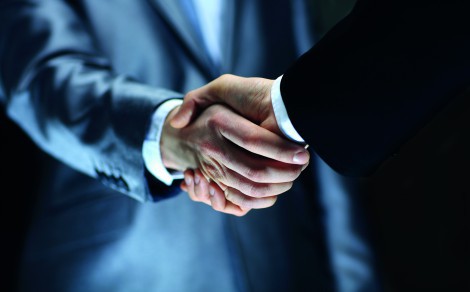 Bürkert, the manufacturer of control and measuring systems for fluids and gases, has entered into a new partnership with Flocon, a distributor of high-quality industrial valves, pipes and fittings located in South Wales. The collaboration will provide Flocon customers in South and West Wales with seamless access to Bürkert products and technical support.
A family business established 31 years ago, Flocon has grown to be a national distributor, offering its customers a wide range of products and expert technical support from a large facility in Pontypridd. The business is equally adept at providing singular replacement valves or supporting large scale projects. With a particularly strong presence in South and West Wales, the business is now offering customers access to the full Bürkert product range.
Easy access
Jon Roberts, Bürkert account manager for the South West of England and South Wales region, comments: "We are delighted to announce this new distribution and technical partnership with Flocon. A widely recognised business, Flocon is now the main distributor for our products in South and West Wales. Our new joint working approach will ensure that Flocon customers can benefit from easy access to firstclass products and technical support – ideal for supporting large projects."
Craig Philips, director at Flocon, adds: "As an independent company, we are very excited to be in partnership with a global brand like Bürkert. We work in many of the market sectors that are relevant to the Bürkert product range, such as food & beverage, pharmaceutical and manufacturing. This new agreement formalises a collaboration which our customers have been benefiting from for a while now. The entire Bürkert product range is available via Flocon, backed by combined technical support, ensuring that our customers can benefit from a comprehensive service."
Customers will be able to access Bürkert products at the trade counter, via email, over the phone or in the near future, via a new online shop. As well as delivery of products, a localised network of Flocon and Bürkert technical experts will be available to support customers in the region, ensuring a knowledgeable service for projects across multiple sectors and applications. Both businesses will also be offering local training sessions to the wider industry, exploring the technical aspects and benefits of Burkert products.
https://twitter.com/BrkertUKIreland
https://www.linkedin.com/company/burkertfluidcontrolsystemsuk&ireland/
https://www.linkedin.com/company/floconvalves/
---