Goscor Compressed Air Systems powers Kenra Holdings
19 October, 2021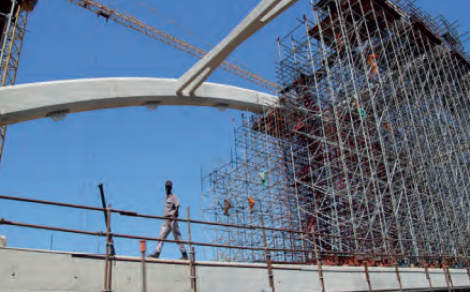 In Goscor Compressed Air Systems, the South African distributor of compressed air and downstream equipment, Kenra Holdings has found a fitting compressed air solutions provider that ticks all the right boxes for its air and energy rental business, so says MD Karen Kasavaloo.
Founded in 2015, Kenra Holdings Pty Ltd is a 100% black woman-owned, Level 1 BBBEE company that specialises in the rental of compressors, generators, tower lights/lighting plant, diesel bowsers and related services to various sectors such as construction, mining, industrial and state-owned enterprises. Expert solutions along with service excellence have propelled Kenra Holdings into an established name in the air and energy rental game in South Africa.
With 20 years' rental industry expertise, Karen Kasavaloo, MD of Kenra Holdings, has amassed the necessary knowledge of finding fitting and expert solutions for her clients. Her passion and dedication for service excellence sets her apart from her competitors. She believes that the key to unlocking value for all her customers is her relentless focus on providing cost-effective and reliable solutions that empower her customers to achieve maximum work output on site.
It is for this reason that Kenra Holdings has chosen Goscor Compressed Air Systems as its preferred supplier for compressors in the past 18 months. Most of Kenra Holdings' clients use small power tools such as paving breakers, chipping hammers and rock drills. To meet their needs, Kenra Holdings opted for the Sullair 185, a portable rotary screw air compressor that punches well above its weight with a remarkable 185 cfm at 100 psi.
Pushing performance
"Most of our clients use multiple power tools on site, and for these portables we push performance at all costs, and the Sullair 185 comes best at all times," declares Kasavaloo. "These compressors give our customers the ease of operating their power tools with maximum power, uptime and efficiency." According to Kasavaloo, fuel consumption is a major aspect in keeping operational costs down and "there is no doubt that the Sullair 185 is one of the best in the country when compared to other brands in this size category". Apart from its superior fuel efficiency, the unit is designed to offer the same durability, manoeuvrability and simple serviceability the brand is known for.
"The Sullair 185 compressor is synonymous with reliability and performance and our customers enjoy a product that works efficiently all the time in all conditions," says Kasavaloo. For Kasavaloo, uptime is a key parameter in the compressed air rental game. When an air compressor stops working, every minute production is down creates a loss of money and time, and increases stress and frustration. To reduce the risk of financial and productivity loss for its customers, Kenra Holdings opted for Goscor Compressed Air due to its proven service and support regime that Kasavaloo believes to be unparalleled in the compressed air market.
"What sets Goscor Compressed Air Systems apart is their aftersales service. Compressed air is critical for our customers, and so is the uptime for our equipment. Fast action and the highest levels of responsiveness and reliability are therefore essential in this game, and this is where, by no doubt, Goscor Compressed Air Systems excels," concludes Kasavaloo.
https://www.facebook.com/GoscorAirSA/
---