Made Smarter creates 60 digital leaders
17 August, 2021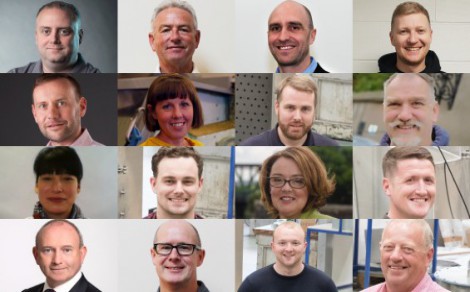 "One sprint was all about addressing a number of significant production issues relating to an existing product line which demanded very short turnaround times, high volumes and quality specifications. By automating large parts of the process we were able to accelerate the end to end process.
"While some of the sprints are still in play, they have been game-changing through reduced wastage, increased agility, quality and improved delivery performance."
At 58-years-old, Keith Scobie-Youngs, co-founder of the Cumbria Clock Company, a repair and restoration specialist based in Penrith, had never done anything like the Made Smarter Leadership Programme before.
"I worried I was too old," he said. "But it was enlightening. It gave me an opportunity to talk to people in the same position, some with more experience in some aspects of management and others just starting off. It was also interesting speaking to other participants who are taking over family businesses. I am laying the foundations for my sons to take over, so seeing it from the other side broadened my thinking."
Keith's biggest takeaway was on enhancing the business's sustainability credentials.
"As a clockmaker, by our nature, we recycle these old timepieces and find engineering solutions to keep them running," he said. "But the nature of our work means that when a clock breaks down it has a big impact on the company in terms of cost, and the environment because of the travel impact to and from, sometimes multiple times.
"This is why, through Made Smarter support, we are implementing a digital management system, so we can be more efficient in planning maintenance and repairs, and reduce our carbon footprint. Sustainability is also a key driver of our plans to move to a new purpose-built workshop.
"Through the programme, I realised we are in a strong position to improve and differentiate ourselves from our competitors through sustainability. Customers want to work with ethical companies, not just food and clothing, but every aspect of their lives, including horology."
Professor Angus Laing, Dean of Lancaster University Management School, said: "When we co-created the Leadership Programme with Made Smarter, our hope was to create a space for leaders to build their confidence, capacity and capability, to identify, test and adopt new technologies.
"It is clear from the feedback from so many of the leaders from the five cohorts who have now embarked on this programme that they have reaped great benefit from taking vital time away from the business to develop a strategy to adopt hi-tech and digitally-based manufacturing techniques into their own production processes while bringing employees and other stakeholders along on their digital transformation journey."
Registration for the next Leadership Programme is now open. For more information or to apply for your place visit madesmarter.uk
https://twitter.com/MadeSmarterUK
https://www.linkedin.com/company/madesmarteruk/
---
AIR-TECH EXHIBITION


16 April, 2024, 9:30 - 18 April, 2024, 4:00




Hall 9, the NEC, Birmingham, UK

FLUID POWER & SYSTEMS EXHIBITION


16 April, 2024, 9:30 - 18 April, 2024, 4:00




Hall 9, the NEC, Birmingham, UK