Made Smarter creates 60 digital leaders
17 August, 2021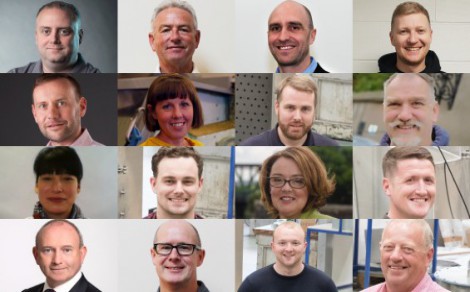 60 digital leaders now have the vision and the skills to pursue smarter manufacturing through Made Smarter's innovative Leadership Programme.
Five cohorts of managers and directors at SME manufacturing companies have now completed the Made Smarter Leadership Programme through the Lancaster University Management School (LUMS), the University of Liverpool (UoL) and Manchester Metropolitan University (MMU).
The programme encourages current and future leaders to develop a new way of looking at their business and create a clear strategy to enable the adoption of digital technology, including how that can drive the net zero agenda.
It uses a blend of workshops delivered by academics and experts in digital and leadership, site visits to SME manufacturers who are already on the journey of adopting digital technology, facilitated-learning sessions, and special project 'sprints' to test new ideas.
The programme also uses peer-to-peer coaching to create a trusted network of leaders, many of whom have remained in close contact.
Among the trailblazing businesses to embark on the programme are: Optimold (Warrington), Technoprint (Winsford), Abbey England (Knutsford), Actikem (Warrington), Twinfix (Warrington), Eden River Brew Company (Penrith), Astec Precision (Ulverston), Cumbria Clock Company (Penrith), Forth Engineering (Barrow), Primasonics (Penrith), Createc (Cockermouth), Arden Dies (Stockport), Eurofabs (UK) Ltd (Rochdale), DRM Industrial Fabrics (Bury), Fintek (Ramsbottom), Heatsense Cables (Rochdale), Len Wright Salads (Tarleton), Arc Lancaster (Lancaster), Connect 2 Cleanrooms (Lancaster), Daedalian Glass (Poulton-le-Fylde), Fleetwood Sheet Metal (Fleetwood), Seward Precision Laser (Preston), Pendle Doors (Darwen), Inscape Interiors (Chorley), Forsberg Services (Lancaster), Norcott Technologies (Widnes), D T & G Ltd (Bromborough), DT Engineering (Widnes), Flexitallic (Ellesmere Port), Gencoa (Liverpool) and Milexa (Liverpool).
With 60 SME leaders now empowered to transform their businesses, manufacturers across the North West are now being encouraged to register their interest for the next two cohort intakes, starting on October 7 and November 10 at Lancaster University.
Reflecting on the success of the programme, Donna Edwards, director of the Made Smarter Adoption Programme in the North West, said: "I am delighted that the Leadership Programme has helped create 60 new digital leaders by giving them time out of their business to reflect on the bigger picture and share ideas and experiences alongside their peers in manufacturing, and then return to their own business and develop a digital strategy to create growth and efficiencies.
"They are among hundreds of manufacturers in the region grasping the opportunities offered by Made Smarter which include expert, impartial technology advice, digital transformation workshops to help take that first step to transform a business, funded digital technology internships, and support with technology adoption projects.
"I would encourage SME manufacturers to make contact with Made Smarter to find out how we can help with leadership development, skills, and how to adopt technology the right way."
---
AIR-TECH EXHIBITION


16 April, 2024, 9:30 - 18 April, 2024, 4:00




Hall 9, the NEC, Birmingham, UK

FLUID POWER & SYSTEMS EXHIBITION


16 April, 2024, 9:30 - 18 April, 2024, 4:00




Hall 9, the NEC, Birmingham, UK