Made Smarter creates 60 digital leaders
17 August, 2021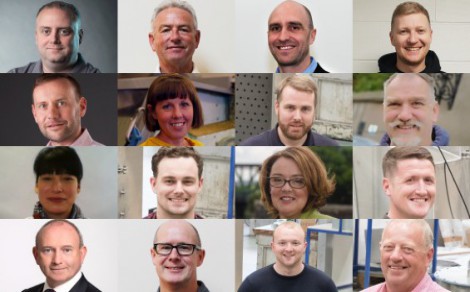 The programme, which takes place over eight months, includes seven workshops led by both academics delivering leading edge thinking and business practitioners demonstrating adoption in real business settings.
Delegates will also embark on 'sprints' where they will test their ideas with other business leaders to build engagement and learn from each other.
Andrea Williams, operations director at Norcott Technologies, an electronics manufacturer, based in Widnes, described the sprint sessions as her 'lightbulb moment'.
"Theory is valuable and arms you with ideas, concepts and tools you can use," she said. "Each element of the programme was an important piece in the jigsaw, and every session I returned to work energised with new ideas, purpose and strategy. But hearing how it had been successfully applied to another business and seeing the proof was the breakthrough moment. That was when I saw the full picture. Everything then fell into place.
"While much of my focus is navigating the impact of Covid, the programme has given me confidence that I am moving in the right direction."
Virtual site visits to SME manufacturers already driving digital in their companies included Runcorn-based Hosokawa Micron Ltd, a manufacturer and supplier of powder processing systems and equipment which has transformed its production performance through the application of digital technologies, and Veka Plc, a Burnley-based manufacturer of PVCu window systems.
Peter Addison, business systems manager at Connect2CleanRooms, a manufacturer of in critical environments, based in Lancaster, was inspired by the insights.
"The Hosokawa journey was an enlightening presentation and allowed me to consolidate my thinking," he said. "Although the business is different to ours, their digital challenges were the same.
"It has helped me to consider the role of digitalisation in our business and how this will connect back to things like staff development, wellbeing, our brand and the benefits pursuing and prioritising our digital strategy."
Peter also benefited from the Learning Forums.
"My initial thought of having to be part of a group discussing business issues was not something I particularly looked forward to doing. However, six months on they have been so useful and a great opportunity to connect and learn from others. Even after the programme ended, we still meet up weekly, and throw into the discussion issues we are facing and you can always be assured of honest, unbiased, constructive feedback. It has been brilliant."
Sarah Poynter, operations manager at Arden Dies, a die and tooling manufacturer based in Stockport, said the programme was hugely influential in prioritising and kick-starting digital projects.
She said: "Through the programme I was able to identify several clear opportunities to make some significant changes which would bring benefit to the business. Furthermore, I was able to use the sprint approach to accelerate making those ideas a reality.
---
AIR-TECH EXHIBITION


16 April, 2024, 9:30 - 18 April, 2024, 4:00




Hall 9, the NEC, Birmingham, UK

FLUID POWER & SYSTEMS EXHIBITION


16 April, 2024, 9:30 - 18 April, 2024, 4:00




Hall 9, the NEC, Birmingham, UK