New training course helps operators breathe easy
22 June, 2021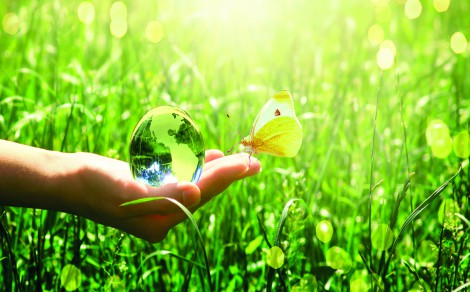 To mark the British Heart Foundation's (BHF) Love Your Lungs' Week 2021 (21st – 27th June 2021), the British Compressed Air Society has announced it is launching its new breathing air regulations training course and reminding all operators of the vital importance of ensuring a clean and healthy supply of air for employees using breathing apparatus.
The BHF estimates that as many as one in 30 people could be affected by lung disease, with the year's campaign aiming to raise awareness of external contributing factors, such as rising air pollution levels, as well as promoting healthy lifestyle choices.
Compressed air is used to provide respiratory protection in a range of applications where it would be dangerous to breathe in the ambient air; including paint spraying, fire and rescue and diving and SCUBA, to name a few.
However, as any contaminates in the ambient air are drawn in during compression, it is essential that the air is purified appropriately and in accordance with the recognised European safety standard EN12021.
Entitled Breathing Air Regulations: EN12021, this latest course in the Society's portfolio of compressed air training provides a thorough understanding of the legal requirements and how to mitigate for any health and safety risks. It is also available with 25% discount for customers of BCAS members.
The one-hour, e-learning course includes the identification of the different types of contamination found in breathing air and the variety of sources, as well as understanding the different methods of breathing measurement, with a focus on safe exposure and safety limits.
The regulations
The law states that compressed gas for breathing air shall not contain contaminates at a concentration which can cause toxic or harmful effects. These legal requirements are found in a variety of different regulations, including the personal protective equipment regulations 2002, the work in compressed air regulations 1996 and the control of substances hazardous to health (COSHH) regulations 2002.
BS EN 12021 'Respiratory Protective Devices – Compressed air for breathing apparatus' however, is the only standard to indicate contaminant levels for breathing air both in the UK and in the EU.
Testing methods
The regulations specify a range of different testing methods and frequency, with EN12021 requiring air samples to be taken at least every three months, or more frequently if there has been any change in the production process. This includes dew point and the fact that water may condense in breathing air pipelines, causing the growth of micro-organisms as well as moisture content, which can cause regulators to freeze and result in equipment failure.
The course also concentrates on the potential presence of harmful gases in the breathing air, such as carbon monoxide (CO) and carbon dioxide (CO2) and their removal.
Roy Brooks, Technical Development Officer at BCAS concludes:
---