Camozzi's OX1 range meets the stringent demands of the life science market
26 March, 2021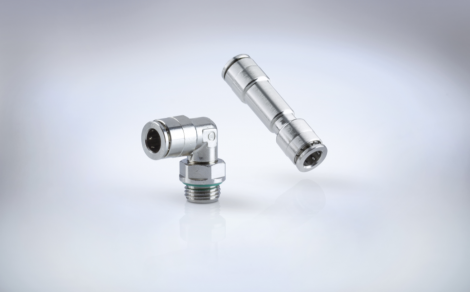 As a global supplier of pneumatic fittings, Camozzi Automation manufactures in excess of 80 million fittings per year. The company has now applied this knowhow to develop its OX1 range of fittings and accessories for the life science market.
The OX1 range includes fittings suited to medical gas applications, including medical and analytical equipment. The range adheres to the strict hygiene demands of components used in critical applications and during production is ultrasonic cleaned, inspected with UV black light, lubricated with a special oxygen compatible grease and uses materials that are fully compatible with oxygen.
To ensure that the strictest hygiene standards are maintained during production, Camozzi Automation has created controlled atmosphere environments; including an ISO 7 cleanroom conforming to ISO 14644-1 for the assembly of products and solutions that demand the highest possible levels of cleanliness.
Applications
Typical applications for the OX1 range include ventilators, anaesthesia devices, oxygen concentrators, mass spectrometry or bio medical analysers. Camozzi states that OX1 products offer excellent levels of cleanliness, with non-volatile residue equal to or less than 550mg/m2.
The range includes Series 6000 OX1 super rapid push-in fittings designed with a special collet which provides high reliability and long service life, Series VNR OX1 unidirectional valves with integrated push-in, constructed to operate at low pressure and Series 2000 OX1 brass pipe fittings available in a wide range of options including straight, elbow and tee with male and female couplings.
The range can be used with PA, PU, PE or fluoropolymer tubing.
For more information:
https://www.linkedin.com/company/camozzi-automation-ltd/
---