Flowtech – New year, new vision and new name
09 February, 2021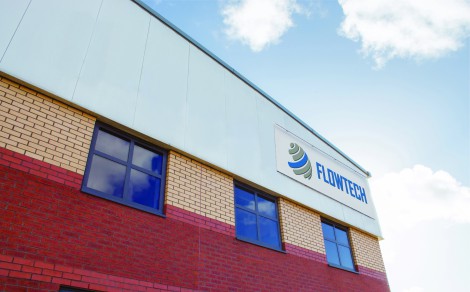 Flowtechnology UK, the distributor of fluid power products, has announced a major rebrand to reflect the company's evolution and commitment to delivering the best service in the industry. With immediate effect, the company has changed its name to Flowtech.
Ian Simpson, managing director comments: "As the biggest distributor of fluid power products in the UK, Flowtech leads the maket, whether it be the range of products we supply, the services we offer such as next day delivery for orders placed by 10pm or innovations including our online hose builder and ecommerce websites. However, staying at the forefront of the industry requires evolution and we are evolving our business and brand."
"Flowtech is synonymous with the expert supply of hydraulic and pneumatic products across the fluid power sector. When aligned with our new brand and values, it also helps to encapsulate our vision for the future - being committed to delivering best in class performance in everything we do, from building close relationships with customers and suppliers to sharing their goals and offering the most efficient and reliable service possible."
New developments
Flowtech has already recently launched a number of new developments, including a large reduction in free carriage thresholds, a no quibble returns policy and new business development teams. Simpson adds: "In response to customer demand, we have already significantly increased our stock profile and will continue to further develop and enhance both the products we carry and the services we offer in 2021, so watch this space."
Continue support
Tom Helm from Essential Industrial comments on the benefits of working with closely with Flowtech: "Over the years we have built a great relationship with the whole team at Flowtech, with access to their impressive stock holding and competitive pricing as well as their technical support and product sourcing abilities. This continued support has allowed us to provide our customers with the best possible service and grow the fuid power section of our business." From a practical point of view, Flowtech's web address is now www.flowtech.co.uk and its email addresses now end @flowtech.co.uk, although @flowtechnologyuk.com email addresses will remain active for the coming months.
For more information:
https://twitter.com/flowtech2021
https://www.linkedin.com/company/flowtechnology-uk/
https://www.facebook.com/flowtech21/
---