Hydra-Slide rebrands and launches new website
14 January, 2021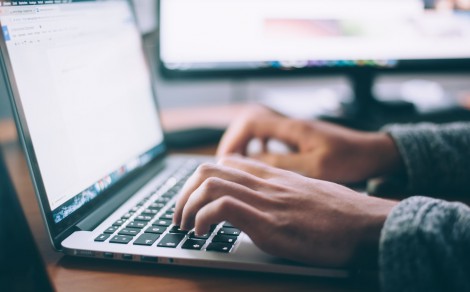 Hydraulic skidding equipment manufacturer Hydra-Slide Ltd. has unveiled a new brand image and website. The concept was developed in collaboration with Chicago-based branding and design firm, Thrive Creative.
The new website (www.hydraslide.com) needed to function in two distinct ways: first, it needed to provide users with a thoughtful, calculated way to experience the new brand and learn about the company's various products. Secondly, it needed to guide users through a series of digital interactions designed to bring them to a point where they could quickly and easily contact a member of the team to learn more about a specific product. The manufacturer wanted users to understand Hydra-Slide as a newly reimagined brand, one that's got its eyes firmly focused on the future, while understanding its history and seeing the true depth and breadth of an innovative product offering.
Opportunity to reflect
The backbone of the overall rebrand was Hydra-Slide's journey, which saw it quickly evolve from a father-daughter team working from home to an internationally recognised company. The cornerstones of the project were not only the logo and website, but also the mission, values, and brand promise.
Janine Smith, vice president at HydraSlide, comments: "We used this opportunity to reflect on the reason we exist and what we want to provide to the industries we serve —namely safety, simplicity, and good, practical equipment. We believe one of the main reasons for our success and solid reputation is that we act on the golden rule every day: treat others the way you want to be treated, and that means looking after our customers."
She adds: "We are very proud of the look and feel of our new logo and website. We're also happy we had the opportunity to reflect on our company's mission and values. We have built ourselves from the ground up, and from the beginning we've always been a values-driven company, but until now we hadn't taken the time to codify those values. As we grow and add members to our team it is essential that these core values inform our interactions with customers, suppliers, and reps, and that they are infused into all aspects of our operations."
https://www.linkedin.com/company/hydra-slide-ltd-/
---
AIR-TECH EXHIBITION


16 April, 2024, 9:30 - 18 April, 2024, 4:00




Hall 9, the NEC, Birmingham, UK

FLUID POWER & SYSTEMS EXHIBITION


16 April, 2024, 9:30 - 18 April, 2024, 4:00




Hall 9, the NEC, Birmingham, UK