BFPA launches its 'Choose Q for Quality' BFPA Approved Hose Assemblies Scheme campaign
03 December, 2020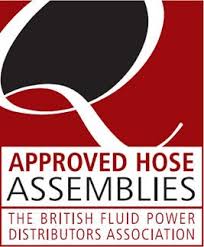 The BFPA Approved Hose Assemblies Scheme and the associated Q 'Quality' Logo sets best practice guidelines for hose manufacturing, distribution and fitting. Members of the scheme who sell and fit hose assemblies must meet strict criteria to carry the Q Mark, a sign of guaranteed quality, including not practising hose re-ending or mixing and matching of product.
Our campaign to raise awareness of the benefits of this excellent scheme was launched in October, and many of the in-depth articles have been received very well by the press, and are available on the BFPA website at www.bfpa.co.uk/news
For end users, selecting a BFPA Q-Approved Supplier will: increase productivity, improve efficiency, eliminate downtime, reduce inventory and reduce all-important health and safety risks.For the 170 scheme members, the Q-mark shows that they: are BFPA audited, have improved quality, are committed to health and safety, support their staff through training, will not re-end or mix and match product and are fully compliant with industry standards.
For more information about the BFPA Approved Hose Assemblies Scheme, including how to apply to be member and map locator of how to find your nearest Q-audited hose assemblies supplier, please visit www.bfpa.co.uk or www.bfpahydraulichosesafety.co.uk or email martin@bfpa.co.uk
https://twitter.com/bfpaofficial
https://www.linkedin.com/company/british-fluid-power-association/
---