BFPDA Hose Scheme Conference
30 October, 2019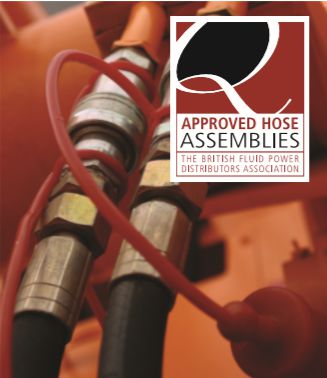 The BFPDA Approved Hose Assemblies Scheme was established in 1995 and is now the leading industry accreditation scheme for hose manufacturing, distribution and fitting. It sets an accredited and credible standard for the assembly, storage and supply of hose across all sectors.
The Scheme aims to ensure that all hoses displaying the Q-approved logo have been manufactured and supplied to an approved standard by a fully accredited manufacturing company or distributor and complies fully with the BFPDA D8 quality control procedures and certification requirements for the manufacture of flexible hose assemblies for fluid power.
However, we are not complacent. The maintenance of any quality standard demands that we constantly review that standard and the processes against which it is established and monitored. As a result of the latest review by the BFPDA Council, there have been a number of significant changes to the D8 document along with the development of a new guidance document to cover those companies using mobile vehicles as part of their customer service. Through these positive developments the BFPDA Council is determined to ensure that the Hose Accreditation Scheme remains fit for purpose and continues to raise standards within the fluid power industry, thereby creating a 'gold standard' for the supply of flexible hose assemblies from the trade counter to mobile service vans.
The BFPDA Hose Scheme Conference was organised to update existing scheme members and those considering joining the scheme, of these developments. The BFPDA Council was keen to encourage everyone concerned to attend in order to discuss all aspects of the Hose Assemblies Scheme, including its purpose, the reasons for its continuing importance, as well as the aspirations for the future of the scheme.
Guest speakers included representatives from the Health and Safety Executive, a large End User organisation, a participating hose scheme member and the Chair of the BFPA Education and Training committee.
The Conference was free of charge and was a great opportunity to meet fellow scheme members to discuss this important subject, with Q & A sessions included throughout the day. For non-members of the scheme it was a chance to understand the benefits and find out what is involved while meeting existing scheme members.
The date and venue of the conference was 28 November 2019 at The Advanced Manufacturing Technology Centre (AMTC), Ansty Park, Coventry CV7 9JU
www.bfpa.co.uk/events www.hydraulichosesafety.co.uk
---