Education marks new chapter for Reynolds
23 October, 2020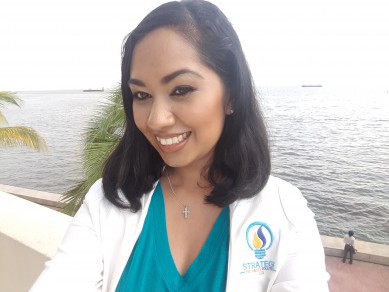 Reynolds Contamination Control has joined forces with Strategic Reliability Solutions Ltd (SRSL), founded by Trinidad-based Sanya Mathura MLE, as part of a major new education and training initiative.
SRSL is focused on enhancing the knowledge base of its clients through the provision of consulting and training programs targeted at niche areas such as lubrication (inclusive of lubrication certification preparation for ICML & STLE exams) and reliability (inclusive of RCA, RCM-R and PMP training).
Mathura is preparing to launch her new book Lubrication Degradation Mechanisms: A Complete Guide (published 30 November – by CRC Press). It aims to help personnel understand the reasons behind the degradation of their lubricant, determine methods to identify the onset of degradation and reduce or eliminate lubricant degradation within their equipment.
Increased awareness
Now, Mathura, who has a BSc in Electrical & Computer Engineering and MSc in Engineering Asset Management, hopes SRSL's collaboration with RCC will create an increased awareness of lubrication and its effects within the industry.
"Through our collaboration, we aim to provide our clients with information regarding lubrication through the products and services available from RCC coupled with the book," she explains.
"Contamination is one of the lubrication degradation mechanisms that can be the initiator for other types of degradation - such as oxidation or thermal degradation. So by eliminating the presence of any foreign materials, we have essentially prolonged the life of the lubricant and - by extension - the equipment too.
"Contamination - especially in hydraulic fluids - is one of the main sources of lubricant failure which often leads to equipment downtime. But if we remove contamination, we cut downtime and save money."
Reynolds' technical director Wayne Hubball says: "Going forward, education and training will be a cornerstone of our new five-year growth plan – and this is a fantastic way to get the ball rolling.
"The collaboration between Sanya and ourselves and will allow customers to gain knowledge of lubrication degradation mechanisms - through the book - and utilise the range of products from RCC that will help them to eliminate or prevent these mechanisms."
"We're in the business of ensuring our customers get the cleanest fluids – using our products which are specifically designed to monitor particle levels and control ingress of contaminants. We already have significant expertise in training and consultancy services and this new collaboration strengthens that offer".
---