Impusle Automation launches new website
09 September, 2020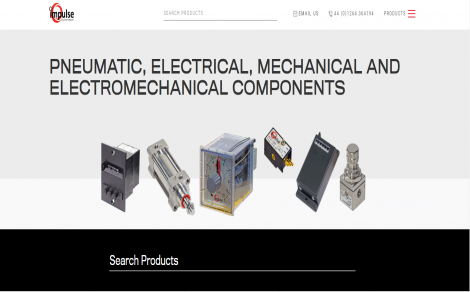 Impulse Automation, a worldwide supplier of machine automation equipment, has officially launched its new website offering a wide range of timers, counters, solenoids, pneumatic components and process control equipment used within industrial, medical, automotive, marine, wind energy and agricultural sectors.
Customers can now visit the website for Impulse Automation's new range of ATEX pneumatic timers and counters that are certified for gas, dust and mining, making them suitable for applications in hazardous environments.
A complete portfolio of incremental and absolute rotary encoders for light to extreme heavy-duty use can also be sourced on the website. The full range includes solid and hollow shaft encoders, IP69K rated encoders, high-grade stainless steel options for corrosive environments and ATEX and explosionproof variants.
For customers looking to purchase pneumatics solutions, the company's range includes components such as mechanical, manual, air pilot or electrically controlled valves, cylinders, precision regulators, visual indicators, rotary actuators, logic valves and flow devices, sourced from manufacturers recognised for their quality and innovative designs.
Customers can browse for rotary, linear, and holding solenoids, used in a variety of industrial applications including medical, automotive, machine automation, wind energy, marine and agricultural applications. Typical examples of application use include door locks, oxygen mask release mechanisms, gearbox interlocks, cash dispensing machines, amusement arcades, printers, laser positioning, parking ticket machines, card readers, conveyor feeds and diverters.
In terms of accessories, customers will find pneumatic pushin and miniature fittings as well as blue, black, red, white, yellow, green, red and natural tubing. Electrical coils and plugs, cylinder mountings, protective covers and more are included on the website.
"We are excited about our new website because it showcases precision engineering at its finest," says Robert Dunn, managing director, Impulse Automation. "Our new website is an excellent shop window to the full range of machine automation components that we have available for worldwide delivery."
The new website has a clean and uncluttered design with a search facility that is second to none. Visitors can look for products using part numbers as well as product names, and it is easy to find datasheets, product manuals and ATEX declarations of conformity.
Visit: www.impulseautomation.co.uk
---