ELGi Compressors expands pan-European footprint
10 July, 2020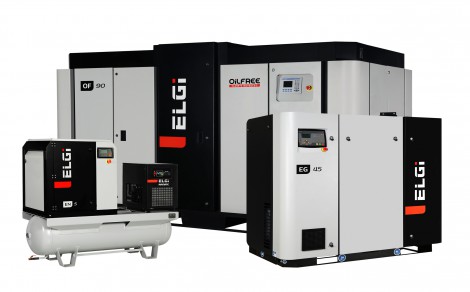 ELGi Compressors Europe, a subsidiary of ELGi Equipments Ltd, is strengthening its pan-European presence. Following the inauguration of its new European headquarters in Belgium, ELGi Compressors has made significant investments in growing its leadership team, expanding the sales and service organisation and product portfolio and consolidating its channel footprint across the region.
Chris Ringlstetter, president at ELGi Europe, comments: "At ELGi, our operational and product vision is to be 'Always Better'. Today, we're reinforcing this philosophy by introducing customer-centric, state-of-the-art compressed air solutions, while we invest in building experienced pan-European sales capability, both of which will play a pivotal role in driving engagement with our customer base. In addition, we're aggressively expanding our channel footprint as we focus on building strong partner relationships across the region."
Expanding its business and adding regional sales leadership and teams across Europe, ELGi has appointed the following regional managers: Arkadiusz Wrzyszcz, Eastern Europe; David De Pril (interim), Benelux; Graziano dal Tio, Italy, Southern Europe & Turkey; Nils Blanchard, France; Terry McGuire, UK & Ireland; Tord Sandberg, The Nordics; Victor Escolano, Iberia.
Growth aspirations
Ringlstetter adds: "We're excited to be welcoming the new additions to our sales organisation. At ELGi Compressors we will continue to invest in resources to expand our channel footprint. I'm confident that our regional managers' knowledge and familiarity of their respective markets will strengthen our presence in line with our growth aspirations."
ELGi's comprehensive product portfolio across the European market spans portable and stationary compressors, all of which offer customers proven quality, reliability and lower lifecycle costs. This comprises the Rotair series of portable compressors for the construction and agricultural sectors, the EN and EG series of lubricated screw compressors and two ranges of oil free compressors including the recently launched 'Always Better' (AB) Series.
While lubricated compressors represent 80% of the global market for their higher efficiency and lower unit cost, those same compressors are responsible globally for an estimated 2 million litres of unwanted oil vapor that is carried-over downstream of the compressor annually. The ELGi AB series of oil free screw series offers customers the efficiency of a lubricated compressor minus the oil waste, thereby ensuring a greener environment and supporting companies as they seek to meet the European Union's Green Deal for reducing fossil fuel use while lowering energy consumption.
Ringlstetter continues: "Customers in Europe experience significant ownership costs on account of the current technology, considerable maintenance requirements and relatively poor reliability. We're confident that the AB Series as well as our broad portfolio of existing stationary and portable products supported by our experienced team will provide European customers with the best options in improved lifecycle costs for their compressed air needs."
---