WEEE2 Directive 2012/19/EU (amending Directive 2002/96/EC) on waste electrical and electronic equipment
23 June, 2020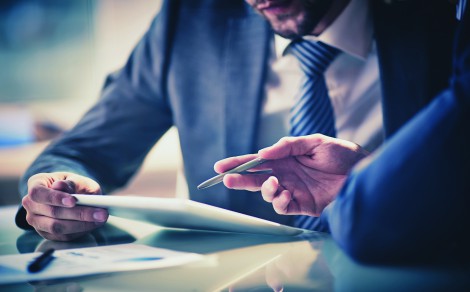 Tim Preece, the British Compressed Air Society's technical officer, provides the latest update on the WEEE2 directive on waste electrical and electronic equipment.
The previous incarnation of the WEEE directive contained specific exclusions that stated compressors, pneumatic tools and dryers were outside the scope of this directive.
It is the position and interpretation of BCAS and Pneurop, the European trade association of the compressed air, gas and vacuum industry, that compressors, pneumatic tools and dryers are excluded from the scope as listed in the Annex 1A and 1B of the WEEE Directive and the provisions of the RoHS Directive.
'Open scope'
Therefore, for the products listed there is no compliance required to meet the provisions of the WEEE or RoHS Directives.
However, as of 15 August 2018 there has been in place an 'open scope' on WEEE. Prior to this the scope was limited to 10 defined categories, but after this date all electric and electronic equipment is included unless explicitly excluded, meaning that virtually all electric and electronic products now need to provide information on recyclability.
Orgalim has published a guide: 'A practical guide to understanding the scope and obligations of Directive 2012/19/EU on Waste Electrical and Electronic Equipment (WEEE)' to help companies navigate the open scope.
Most compressors are now included within the scope in most EU countries. The only possible exclusion would be for 'large-scale industrial equipment/tools', but the definitions are different depending on the definitions included in the transposition at Member State level.
Equipment is excluded from WEEE2 if it is classified as a LSSIT (Large Scale Stationery Industrial Tool). In order to exclude from WEEE2 as a LSSIT (Large Scale Stationery Industrial Tool), the following criteria have to be satisfied:
(i) assembly of machines, equipment, and/or components, functioning together for a specific application ('tools');
(ii) permanently installed and de-installed by professionals at a given place and used and maintained by professionals in an industrial manufacturing facility or research and development facility;
(iii) and large size (>2 tons & >15.625m3).
All three prerequisites must be met for the exclusion to apply. Further, the Orgalime guide (June 2018) states: 'Electrical and electronic tools are essentially machines, stand-alone or assemblies, often with moving parts, and used for example for the treatment or manufacturing of materials and work pieces. Tools can also be electrical pumps, power generators and compressors. Only if a tool is a LSSIT it is excluded from the WEEE2 scope.'
Check at the following address to see if your company has already registered on the EEE Producer Public Register: www.gov.uk/government/publications/waste-electrical-and-electronic-equipment-weee-public-registers
Training update
The Society's new apprenticeship standard and EPA (End point Assessment) have now been approved for delivery and BCAS is just awaiting the result of a funding band appeal from the Government. Online training is undergoing development.
---