New wireless sensors enable automated machine monitoring for reliable rotation in heavy industries
03 June, 2020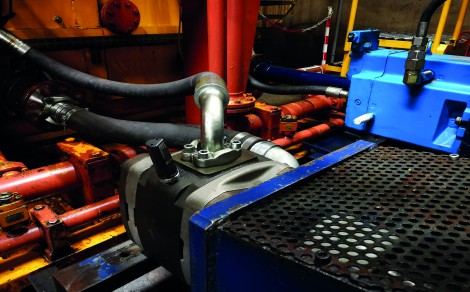 SKF has released a compact and cost-effective vibration and temperature sensor for monitoring the condition of rotating parts on heavy industrial machinery. Designed principally for use as part of an SKF Rotating Equipment Performance (REP) solution, the sensor – called the SKF Enlight Collect IMx-1 – enables customers to reduce both expensive unplanned downtime and their maintenance costs.
Product line manager at SKF, Chris James, says: "Industrial plants are under increasing pressure, and as a result, production hours are increasing. At the same time, our customers need to avoid unplanned downtime, while reducing their capital investments. Enabled by the new SKF Enlight Collect IMx-1 they can easily get started with a fee or performance-based contract, and access automated predictive maintenance and reliable rotation on their operating budget."
Powered by long-lasting batteries, this cost-effective sensor can be deployed in large numbers to automate the gathering of data regarding the health of machinery, a process typically carried out by technicians with manual portable devices. When mounted to a bearing housing, collected data can be wirelessly sent to a host computer network, where it can then be forwarded to cloud-based analysis services at SKF REP centres.
More frequent data collection
James continues: "As a result, the new, highly accurate, robust sensors enable data to be collected more frequently – over hours and days, instead of weeks and months - from locations that were previously inaccessible by hand, using fewer technicians."
The system relies on a 'mesh network', which allows the sensors to relay data between one another. This means that data can be routed around radio obstacles, such as pipework and liquid storage vessels, that create signal blocks for conventional line-of-sight systems and sent over greater distances than would be possible using a single device.
James explains: "The mesh network is self-forming, which makes it easier and quicker to deploy than other wireless communications technologies such as Wi-Fi or Bluetooth. It is also innovative in the way it manages available bandwidth and the power consumption of the sensors, which leads to a long enough battery life to meet the needs of our multi-year service contracts."
The SKF Enlight Collect IMx-1 has been designed specifically to achieve a tough ingress protection rating of IP69K. According to SKF, this means it will work reliably when exposed to dust, dirt, oil, grease, contaminants, flying debris, temperature changes, wind, rain, high-pressure hot water washdowns and more.
---
AIR-TECH EXHIBITION


16 April, 2024, 9:30 - 18 April, 2024, 4:00




Hall 9, the NEC, Birmingham, UK

FLUID POWER & SYSTEMS EXHIBITION


16 April, 2024, 9:30 - 18 April, 2024, 4:00




Hall 9, the NEC, Birmingham, UK