Hose re-ending: the fallacies behind 'saving a bit of money'
13 May, 2020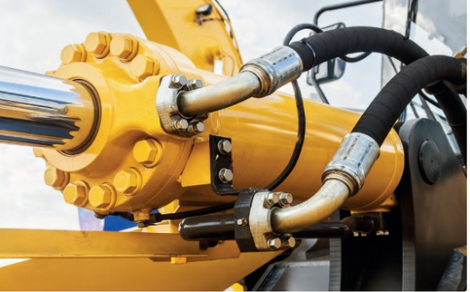 By Martin Kingsbury, Membership and Training Director, the British Fluid Power Association.
Hose re-ending is a very risky business. When you put a cost on downtime, maintenance and safety, how much money do you really save? Quality is probably one of the most important metrics in the industrial world. When people pay for a product or service, they expect to get the best possible solution to their needs – not just in terms of cost, but also fitness for purpose, capabilities and, of course, safety.
Like so many things in life, however, the expression "you only get what you pay for" rings true; with lower costs often equating to less exacting workmanship, increased wear, reduced operational life or, indeed, all three. If you have money to burn, this is your choice, but when safety is a major part of the equation, you must consider if your short-term cost savings are really the most prudent – and ethical or even legal – course of action.
It is for this very reason – to help people make these sorts of decisions and to promote best practice – that standards exist to cover almost all facets of the industrial universe. The problem is, if these standards are not enforceable under law, you must rely on people applying them from a best-practice standpoint.
Vital role
It is in these situations that trade bodies play a vital supporting role, aiming to ensure their members to adhere to good engineering practice – not only to bolster quality and the reputation of the industry, but also to ensure that any safety concerns are readily explained, understood and adhered to.
A case in point would be the British Fluid Power Distributor's Association's (BFPDA) Approved Hose Assemblies Scheme. Since its introduction in 1995, the scheme's 'Q-Approved' logo has become a recognised symbol of quality, integrity and safety in the fluid power industry.
Comprising an accreditation process and resulting customer assurances, the scheme – developed by a panel of industry experts, including members of the BFPDA and BFPA – sets an industrywide standard for the assembly, storage and supply of hydraulic hoses. As well as delivering best-practice guidelines, it also counters and addresses the health & safety issues associated with the risky practice of re-ending hoses. The core message behind these guidelines is that best practice recommends – very plainly – that you don't re-end hoses.
At the core of the scheme are the guidelines laid down by international standards. They state that all hose assembly practices must conform to the international recommendations within BS EN ISO 4413 and BS EN ISO 4414, and meet the guidelines. Both are Harmonised Standards of the Machinery Directive, which is written into legislation.
Clause 5.4.6.5.1 a) – within 'BS EN ISO 4413 Hydraulic Fluid Power - General rules and safety requirements for systems and their components' states: "Hose assemblies shall be constructed from hoses that have NOT been previously used in operation as part of another hose assembly and that fulfil all performance and marking requirements given in appropriate standards." It is worth noting at this stage that in CEN and ISO parlance, the word `shall` is taken as 'must comply' – it is non-negotiable. It is therefore quite clear that the international standard is intent to outlaw the re-ending of flexible hydraulic hoses. The scheme also adheres to BS EN ISO 4414, which mirrors this advice for pneumatic hoses.
---