Shepherd Hydraulics & Pneumatics secures environmental accreditation for river protection
18 February, 2020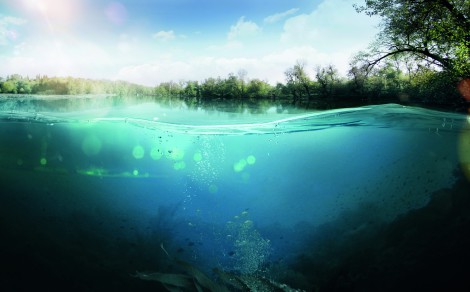 An Alfreton-based hydraulic hose supplier has achieved River-Friendly Business accreditation for its work to protect watercourses.
Run by charity Trent Rivers Trust (TRT) and backed by the Environment Agency and Severn Trent, the accreditation scheme awards businesses based within the Trent catchment Bronze, Silver and Gold status for helping to improve their local water environment.
This year some 10 companies which together employ more than 2000 staff within former coalfield areas in parts of Derbyshire and Nottinghamshire have officially become River-Friendly Businesses.
Staff at Shepherd Hydraulics & Pneumatics came up with several ways to protect and enhance nearby Alfreton Brook and team Shepherd's efforts were recognised when the firm was awarded Bronze accreditation.
Paula Palfreyman, operations manager at Shepherd Hydraulics & Pneumatics Ltd, accepted the accolade – and a River-Friendly Business plaque – at a ceremony held at The Post Mill Centre in South Normanton, Derbyshire.
It was attended by fellow businesses with a local presence, as well as representatives of the Environment Agency, local councils, and by community groups and volunteers who have been taking part in TRT's wider The River Starts Here initiative.
Environmental commitment
Paula Palfreyman of Shepherd Hydraulics & Pneumatics said: "The environment as a whole should be high on every business' agenda. Shepherd Hydraulics already has the environment ISO 14001:2015 but gaining the River-Friendly Business Award was a new venture for us and another way to show we are committed to looking after and supporting our environment."
Julie Wozniczka, senior project manager at TRT, said: "We were delighted when Shepherd Hydraulics sought recognition through the scheme. As well as demonstrating high standards of pollution prevention, they have quickly taken part enthusiastically, and encouraged the public to protect our wildlife, rivers and streams."
To become a River Friendly Business, participants follow six steps – from ensuring water drains that lead to brooks are clearly marked to storing oils and chemicals in bunds to contain spills. Bronze award winners make staff aware of the campaign and identify steps they can take; Silver winners carry out actions; and Gold winners embed a river-friendly ethos in their business and support other organisations.
Zara Turtle, senior biodiversity coordinator at Severn Trent, said: "At Severn Trent water quality is at the core of our business, so being able to partner Trent Rivers Trust in spreading these important messages of 'only rain down the drain' and how to look after your local water course is really beneficial to us – helping to reduce treatment costs and therefore keep customer's bills down. We are really pleased to see the River-Friendly Business awards grow from its successful launch last year. It's obviously capturing the heart and imagination of the businesses involved, and inspiring to see them start to support each other to improve the environment they work in."
---