CHANGE OF NAME
05 February, 2020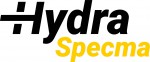 HYDRASPECMA says:
"We have been a member of the Specma group since 2009, 2 years ago Specma were acquired by the Hydra-Grene group. In 2020 our group will now be known as HydraSpecma Ltd, and we will become HydraSpecma Samwon Ltd, all other details remain unchanged.
A video by our Group CEO's is available in the link that follows:-
https://www.hydraspecma.com/store/dk/da/cms/dk-en/namechange
As well as a change of name, we also have a number of new products, these include one-piece distribution blocks, which reduce the number of leak paths and are very competitively priced when compared to manifolds and the fitted adaptors.
In addition, we have developed a range of elbow adaptors which maintain the same dimensions as the conventional forged elbows but with a curved bore, this gives reduced pressure losses of up to 40%, please contact us for more details."
W: www.hydraspecma.com/namechange
---