A guide to saving money on the fourth utility – air
14 January, 2020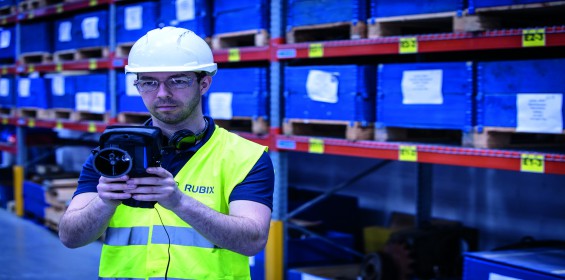 By Andy Batey, head of engineering, Brammer Buck & Hickman.
On average 10% of all industrial electricity consumption can be attributed to the production of compressed air. For many in the industrial sector, compressed air is viewed as the fourth utility, alongside those of water, electricity and gas.
Although sounding like a minor issue in your daily operation, a compressed air leak, if not resolved quickly, can become a major issue. Air leaks are a significant source of lost energy, often wasting as much as 20-30% of your compressor's output and costing you a significant amount of money.
There are many problems that can be associated with air leaks, some of which include a noticeable drop in system pressure as well as your machinery and tools functioning less efficiently.
Air leak locations and how to fix them
The most common places to find a leak is in the couplings, hoses, tubes and fittings, along with disconnects and pipe joints. In disconnects, seals might be missing whereas, in pipe joints, missing welds are most common.
Filters, regulators and lubricators (FRLs) are something to look out for as well as, if incorrectly installed, they often show leakage signs. Open condensate traps could also be the issue causing you a loss of money. This can be due to the improper installation of solenoids alongside dirty seals.
Other common places that air leaks occur are through stems of control and shut off valves, missing welds in flanges and worn packing materials in your cylinder rod packing.
However, fixing these issues, if caught early, shouldn't be an issue. Reduce your overall cost by making sure your pipe joints are correctly sealed and welds are correctly applied, alongside lowering the air pressure of the operating system. The lower the pressure, the lower the rate of flow, therefore reduced system pressure will result in reduced leakage rates. Stabilising the system's primary pressure at its lowest function range will ultimately help minimise the leak rate.
Once your leaks have been repaired and resolved, your compressed system should then be re-evaluated and adjusted.
Air leak identification
Of course, fixing the problem can only be done once you've identified where the leak is coming from.
Investing in a regular air leak audit is a small but sensible investment which could save you thousands of pounds.
Usually, as a scheduled routine check, an air leak audit will address all appropriate machinery for leaks, as well as identifying possible changes in your current equipment. In most cases, a good audit will also provide a running report of items examined along with any suggestions to ultimately save you costs.
By using ultrasonic equipment, a good and thorough audit will collect the data whilst the audit provider should prepare a detailed report with a description of the leak. Alongside this, your audit provider should then estimate monetary value per leak, photograph the part or area which is leaking, and suggest a remedial list of parts or actions required to fix the problem.
---