Reducing leaks – saving energy
28 June, 2023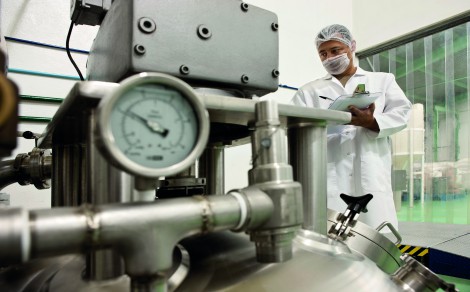 Pipework leaks are the cause of many a headache for plant managers tasked with optimising compressed air system performance. While they may not cause any immediate health and safety concerns, escalating energy costs mean this is an issue that cannot be ignored.
With over 20% of total compressed air consumption potentially lost through leaks on average, Vanda Jones, Executive Director from the British Compressed Air Society (BCAS), explains why they're an important consideration, and how to take steps to reduce wastage.
The current climate means we're much more aware of energy consumption and the costly effects of leaking air. Just one 2mm hole in your pipework could cost over £1249 per year in wasted energy, and so it's more important than ever to take measures to reduce air leaks. In this latest update from BCAS, we will outine some effective ways to prevent leaks.
Let's first start with the source of the leak. There a four common leak sources to be aware of, these include:
Air-using equipment left running when not needed
Manual condensate drain valves left open
Leaking hoses and couplings
Leaking pipes and pipe joints
It's important to check these areas regularly, as leaks need to be monitored constantly. We would suggest carrying out a leak survey at least twice a year, so you keep on top of any changes in the system
Under pressure
When pressure drops in the system, the generating pressure is set much higher than necessary. To resolve this issue, start by identifying where the pressure drop originates and take action to fix the cause and regulate the pressure.
The issue of a drop in pressure could be due to:
Leaks
System component constrictions (e.g. valves, bends)
Undersized piping
Pipework installation (e.g. no ring main)
Identify the leak
As air leaks aren't hazardous to health and safety, it's easy to become complacent if there is a small leak. However, even a small leak can have significant effects on energy usage, so it's important to act quickly.
To reduce leaks, we suggest conducting an out-of-hours survey where you can walk the site listening for any leaks – it should be easy to hear any leaks when the site is quiet.
Following the survey, we would recommend implementing a leak management programme. This way you can mark the leaks, record them on a site plan, and grade the priorities, such as fixing the largest leak first.
Finally, encourage users to report leaks so they can be identified and repaired as soon as possible.
Pressure reduction
Once you've identified any leaks and repaired them, then it's time to speak to your supplier about reducing the generation pressure at the compressor. Understanding the system pressure is critical when it comes to leakage reduction and reducing energy usage.
---