New flame-retardant hose protection product from Plascompo
28 November, 2019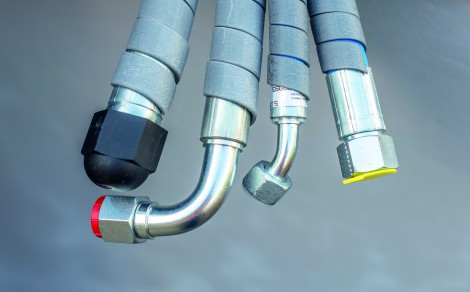 Plascompo Ltd of Sheffield has introduced a new flame-retardant hose protection product. Responding to demands from customers for a protective hose and cable wrap that would meet the stringent specifications of the underground rail industry, Plascompo has over a period two years developed a new range of Pig's Tail spiral protection.
Having been tested and certified, this product range is now available from stock in the UK & Europe. The performance characteristics are very similar to those of the company's heavy-duty Pig's Tail spiral wrap products, which have become widely used in the UK over recent years.
Pig's Tail RAIL Protective Wrapping is a non-halogenic thermoplastic compound on a polypropylene base specifically developed for the underground rail industry, meeting class (V0) flame retardancy requirements and certified according to EN 45545-2. In addition to being flame retardant, it fulfils the fire protection requirements R22 and R23 for the hazard level HL-2.
Excellent flame retardancy properties
Pig's Tail Rail also meets the ISO 4589-2 and ISO 5659-2 standards. Additionally, this product is claimed by Plascompo to have an extremely good balance of mechanical properties. The company comments that the excellent flame retardancy properties will also find favour in several other industry sectors such as offshore oil & gas.
Available now, it is currently stocked in nominal sizes 16, 20, 25, 32, 40 & 50mm. 16 to 40mm.
---