Camozzi Technical Catalogue adopts new box set format
21 November, 2019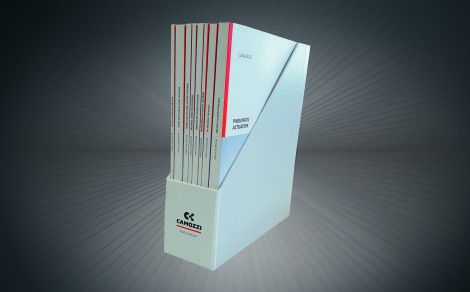 Camozzi Automation has re-launched its Technical Catalogue in a brand-new format; producing 8 individual, product specific publications which collectively form a boxed set.
The new system replaces the company's previous all-encompassing catalogue, where different product ranges and services were all covered within one large volume.
Diversification
Lee Hargrave, Camozzi's UK marketing manager, said: "Our customer base has expanded, and our product range has diversified significantly over the last few years, a fact that was reflected by our company name change to Camozzi Automation 12 months ago.
"As a result, we are now talking to customers in many different sectors and it makes more sense from both a practical and environmental perspective, to produce a series of individual publications relating to specific fields, rather than giving every customer a comprehensive catalogue, much of which might not be relevant to their particular market."
He continued: "The new format means that whilst many of our long standing customers will still receive the complete box set containing a copy of every individual catalogue, others with more specialist and niche requirements will only need maybe one or two catalogues to obtain the information they need."
---