Award winner boosts Camozzi's technical team strength
12 November, 2019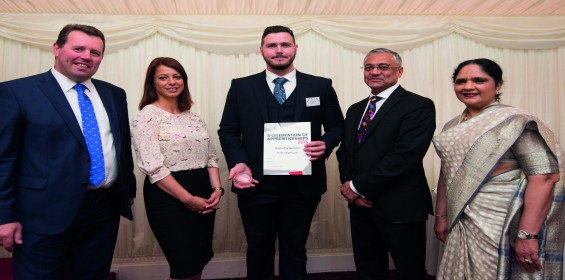 An award-winning former apprentice has joined the technical team at Camozzi Automation's Nuneaton headquarters.
Bradley Nightingale beat several thousand other trainees to be named 'Outstanding Apprentice 2015' while studying Mechanical Engineering at West Notts College and has gone on to gain a merit/distinction for HNC, before embarking on his current Level 5 HND study programme.
Bradley's 'Outstanding Apprentice' achievement saw him attending a presentation ceremony at the House of Lords in the company of local MPs and dignitaries.
In his new role as technical engineer, Nightingale is looking forward to using his electrical actuation experience to advise and help customers. His role will include specifying customer projects and applying his extensive technical knowledge to cross-reference customer parts in order to provide a compatible Camozzi product and part number.
A member of the Institute of Mechanical Engineers, Bradley hopes to eventually study Mechanical Engineering at degree level. Camozzi Automation's managing director, Adrian Farnham, said: "It is great to be able to welcome young talent like Bradley who offers enthusiasm and new ideas, to a well-established team boasting many years of experience."
Image caption: Bradley Nightingale (centre) receives award at the House of Commons.
---