Plextek launches new innovation business unit – Ignite Exponential
23 July, 2019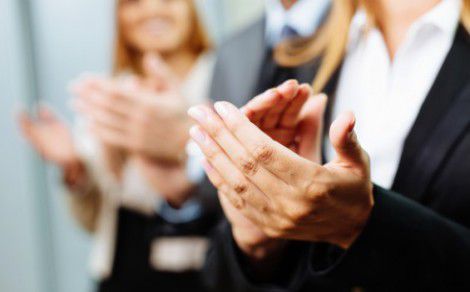 UK-based engineering and design consultancy, Plextek is launching a new innovation business unit, Ignite Exponential (IEX), to help established companies compete with agile and fast-moving start-ups that are driving new disruptive technologies.
IEX aims to bridge the innovation gap faced by businesses struggling to stay ahead and meet changing customer expectations in a climate of unprecedented uncertainty and aggressive competition. In particular, the rise of new technologies such as Internet of Things, Artificial Intelligence and Machine Learning are dissolving the barriers to entry, enabling the rapid introducton of new product and service offerings and challenging existing business models.
IEX will build on the 30 years' experience Plextek has working at the leading edge of advanced technologies to help its partners navigate this changing landscape, through strategic innovation, future-focused marketing, human-centric design and enabling technology.
Hybrid, collaborative and cross-functional approaches
Alan Cucknell, who has been appointed to head up IEX, summarised how it will bring a new approach to innovation: "I've spent my career helping global companies to innovate and seen how trying to create non-standard solutions to strategically important problems can lead companies to adopt standard processes, which can lead to standard results. There is no silver bullet for strategic innovation in these increasingly complex times and it is too important to outsource. Instead, we will look to create hybrid, collaborative and cross-functional approaches that harness combined skillsets, tools and experience and help to build internal ownership."
Nicholas Hill, CEO of Plextek added: "Front-end innovation requires different mindsets, skills, processes and tools to downstream engineering. That's why Ignite Exponential draws on the specialist development processes, systems and capabilities that Plextek is well-known for, to create a distinct offering – a front-end innovation partner that is agile, multi-disciplined and experienced. While the units will work closely together, the teams, systems, environment and culture are independent, to focus on maximising the impact of our work."
Together, IEX and Plextek will be able to partner with clients from defining innovation strategy through designing purposeful business models, platform and product solutions to developing final products and manufacturing to market. An alternative is for established players to innovate through acquisition, but this can lead to paying over the odds and result in costly mistakes.
"More than ever, innovation will determine the success or failure of established companies over the next decade - it is too important to be left to chance," concluded Cucknell.
---