Camozzi introduces new lightweight high-performance cylinder
22 February, 2019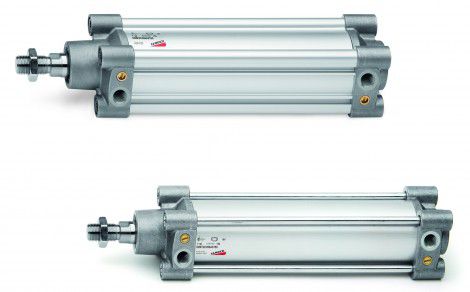 Camozzi Automation has enhanced its cylinder offering with the introduction of Series 63; a highly significant addition to its already comprehensive range.
The clean lines of this ISO 15552 compliant cylinder, combined with the fact that it is 25% lighter than previously available models, give the Series 63 a streamlined look that in no way compromises its outstanding performance.
Single or double acting, versatile Series 63 is available in many different versions, giving it suitability for use across a wide variety of sectors and applications. The cylinder features an adjustable pneumatic and mechanical cushioning system which reduces the noise caused by the impact of the piston on the end block.
Available with round aluminium tube and profile construction and rolled stainless steel rod, the cylinders' design incorporates grooves to accommodate proximity switches (Series CSH) that can detect the piston's position. If required, these grooves can be covered with the slot cover profile Mod. S-CST-500.
High and low temperature, low friction and corrosion resistant versions of the cylinder are available, with ATEX certified and a version with brass rod scraper for use in dusty environments, also an option.
Series 63 is available with strokes up to 2500mm (up to 2000mm ex stock UK build). The full range of mounting accessories aids easy installation in a wide variety of environments.
---