Hercules Hydraulics appointed UK distributor for TMA
12 February, 2019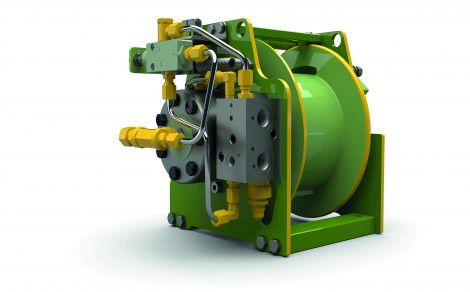 Ryan Langley, managing director at Hercules Hydraulics commented: "TMA lifting winches complement our own range of in-house designed and manufactured winches, especially for smaller winch applications, giving us the ability to fulfil any requirement from ½ ton to 5.7 ton line pull via TMA and then upwards from there via our own range of bespoke winches."
TMA Hydraulic winches are designed to give high performance from a unit with compact dimensions.
[subhead] Security and endurance
Marine versions share the same compact dimensions and have all external and major internal surfaces treated with a special marine environment protection process. This process has been developed over several years and is claimed to offer maximum security and endurance.
Winches are available with a line pull capabilities from 500kg to 5700kg and can be completed with a press-cable roller in stainless steel 316 inox and hydraulic empty drum sensor.
To conclude the arrangement as UK distributor for marine and other bespoke applications, Langley visited Italy and sales commenced immediately upon his return. Hercules Hydraulics is already holding an extensive stock of TMA winches at its facility in Paignton.
Langley added: "TMA winches are very highly regarded and our appointment means that our range of winches is now more complete than ever as we can now supply a hydraulic winch to meet virtually any requirement."
---
AIR-TECH EXHIBITION


16 April, 2024, 9:30 - 18 April, 2024, 4:00




Hall 9, the NEC, Birmingham, UK

FLUID POWER & SYSTEMS EXHIBITION


16 April, 2024, 9:30 - 18 April, 2024, 4:00




Hall 9, the NEC, Birmingham, UK