Birmingham scientist elected as Fellow of Royal Academy of Engineering
30 November, 2018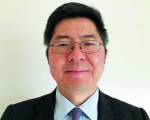 One of the University of Birmingham's leading scientists has been named among the UK's most eminent engineering experts. Professor Zhibing Zhang has been elected as a Fellow of the Royal Academy of Engineering in recognition of his outstanding chemical engineering research.
Distinguished for original research on micromanipulation of particles and encapsulation, Professor Zhang's studies have been applied in industry to develop a series of high-value functional products, each with sales exceeding US$100 million. Professor Zhang specialises in functional product development for chemical industries, as well as food, health and nutrition. He has made a leading contribution to transforming academic chemical engineering in the field of product development.
Professor Zhang is a member of the Editorial Boards of Journal of Microencapsulation and Artificial Cells, Blood Substitutes and Biotechnology, Senior Editor of Cogent Engineering (Chemical Engineering), EPSRC Peer Review College and Engineering Panel, an Overseas Assessor of Chinese Academy of Sciences, an Accreditation Assessor and member of Education and Accreditation Forum of IChemE, and Director of Microforce Measurement Ltd, UK.
He has authored and co-authored over 170 fully refereed papers and more than 240 other publications including conference papers, book chapters, conference presentations and patents.
---