Double appointment at PCL
29 November, 2018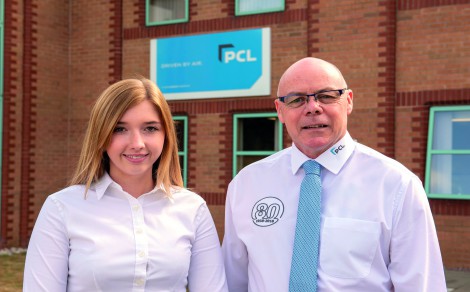 Pneumatic Components (PCL), the designer, manufacturer and distributor of pneumatic and tyre inflation systems, has appointed Bryan Fincham to the role of area sales manager to spearhead the business' growth in the South.
Fincham – who has over 20 years' experience in sales across various sectors, including automotive and FMCG – will focus on increasing sales in the South of England through new and organic business development.
Meanwhile, Amy Jenkinson, a Sheffield Hallam University graduate, has joined full-time as marketing executive following a successful internship at PCL, which she undertook alongside her studies. She holds a Bachelor of Arts (BA) in Marketing.
Simon Shorter, sales director at PCL, said: "Bryan has significant experience in the sales industry and a clear passion for delivering excellent customer service, so I am confident he will further grow our business in the South as we look to increase sales and deliver the next phase in our planned growth.
"Amy is an intelligent and creative marketeer who will play an important role in promoting our business externally."
---