Metering pumps for accuracy and energy efficiency
27 November, 2018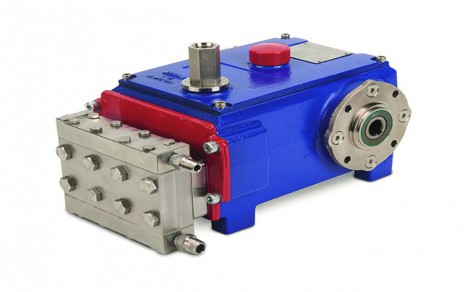 A new range of high-pressure metering pumps that offers virtually pulse-free operation, consistent high accuracy and hydraulic efficiency is now available from pumping specialist Michael Smith Engineers.
Hydra-Cell MT8 Series pumps can deliver positive displacement flows with highly repeatable accuracy, making them suitable for metering and dosing applications where precise volumes of liquid are required in a specified time period.
These pumps are designed to handle a variety of processing liquids at low flow rates and high pressures, exceeding API 675 performance standards for steady-state accuracy (±1%), linearity (± 3%) and repeatability (±3%). Electronic flow control increases accuracy and reliability and they are also available with a manual, variable speed gearbox for use in hazardous areas.
Their integral multiple hydraulically actuated diaphragms ensure pulse-free, linear flows across a wide pressure range, without the need for expensive pulsation dampeners. They are also are easy to monitor ensuring simplified control systems.
MT8 pumps are also hermitically sealed which effectively separates the power end from the process fluid which helps to eliminate leaks and the associated risks and hazards along with the expense of seals and packing. They also have a replenishment valve system in every piston which ensures optimum actuating oil on every stroke resulting in the benefit of continuous accuracy whilst also protecting the pump from damage in the event of a blocked suction line.
www.michael-smith-engineers.co.uk
---