The man who revolutionised hydraulics
23 October, 2018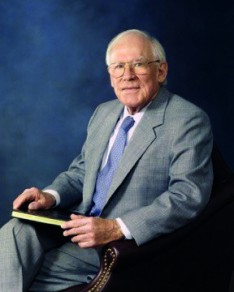 Letter to the editor
Sir
What was the greatest invention in our industry? I have spoken to many industry experts over the years, and my conclusion is that the gerotor theory used in hydrostatic steering and low-speed high torque motors changed our industry forever.
The theory and products invented can be directly attributed to Lynn 'Buck' Charlson, founder of the Char- Lynn Company in 1942 and predecessor to the Eaton Corporation. The basic design principles of these products have not changed over the years and are being used by several manufacturers. Today, these designs represent over US$1.5 billion dollars in sales throughout the world. In fact, the markets for these products are still growing faster than industry averages.
What do we know about Buck Charlson? He was a high school graduate who worked as a night clerk at a shabby hotel in the 1930s. At the hotel, he met a man who worked for a manufacturing company. The man piqued Buck's interest in manufacturing, as Buck was studying engineering theory. Shortly thereafter, Buck formulated his own theories and began to develop products that he believed would revolutionise an industry. In 1942, Buck formed the Char-Lynn Company and manufactured many items that were used to win WWII. Following the war, business became very difficult, and creditors were at the door.
Fortunately, Buck won a large order from a major OEM manufacturer for an auxiliary pump called the 'Hi-Lo Pac'. Buck also had a die cast operation, which helped in manufacturing fluid power products and supplying unique designs to OEMs. Char-Lynn was saved. Most of the unique gerotor products went into production in the 1950s. In 1965, Buck had the foresight to build a manufacturing facility in Eden Prairie, Minn.
The company grew 45% that year. When I researched his financials, his EBIT averaged over 22% and sales increased five-fold the last eight years Buck owned Char-Lynn. What an exciting time. Interestingly, at that time, the Corporate Tax Rate was 50%. In 1970, Eaton Yale and Towne purchased the Char-Lynn company from Buck. I had the opportunity to do research at Charlson Meadows, located in Victoria, Minn., where Buck had a farm and continued to work and create after selling Char-Lynn. What a trove of information.
Here are some interesting things that I discovered about this forward-thinking individual:
1. Buck seemed to see the world in 3D. Without 3D perception, it would have been impossible for him to articulate his unique ideas. (Remember, personal computers weren't around in the 1940s.)
2. People described him as determined, dedicated, committed, philanthropic, loyal, self-taught, intuitive, a visionary, and a very impatient individual.
3. Words like 'can't' and 'never' were not words you wanted to use around Buck. If you did, you were off his 'A' list and he would promptly prove you wrong.
---
AIR-TECH EXHIBITION


16 April, 2024, 9:30 - 18 April, 2024, 4:00




Hall 9, the NEC, Birmingham, UK

FLUID POWER & SYSTEMS EXHIBITION


16 April, 2024, 9:30 - 18 April, 2024, 4:00




Hall 9, the NEC, Birmingham, UK