Stäubli Group expands connectors portfolio with the acquisition of RS Roman Seliger Armaturenfabrik
16 October, 2018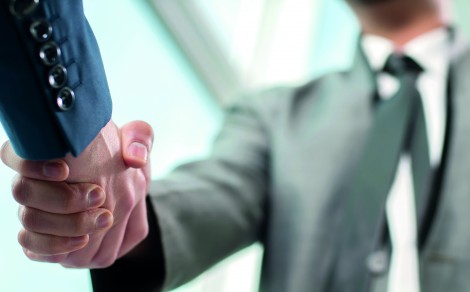 Stäubli Group has acqured RS Roman Seliger Armaturenfabrik GmbH, based in Norderstedt, Germany.
For over 100 years, Roman Seliger has been a specialist in the development of standard and safety dry-disconnect couplings, delivering solutions for the handling of all fluid media to its customers. The acquisition of Roman Seliger by Stäubli is in line with the company's successful growth strategy. It also allows to join forces in new complementary fields such as big diameter couplings, breakaway technologies and cryogenics.
In addition to its competence in robotics and textile, Stäubli Group provides advanced connection solutions, mono and multi-couplings for all types of fluids and gases as well as electrical power. The Fluid Connectors Division is a recognised expert in safe and reliable couplings in all industry segments with proven perfect tightness in sensitive applications such as liquid cooling for electronics or sampling in the pharmaceutical sector.
Wider portfolio
Stäubli is an established manufacturer of advanced connection solutions for every application. The company sees the acquisition of RS Roman Seliger Armaturenfabrik GmbH as an ideal opportunity to further increase its product range by adding specialised solutions. All employees of the acquired business will join the Fluid Connector Division, while the factory in Norderstedt will become part of the global production network of Stäubli.
Rolf Strebel, CEO of Stäubli, commented: "We warmly welcome RS and all its employees into the Stäubli Group. We look forward to further growing our business together. Stäubli and Roman Seliger not only complement each other very well in terms of products, we also share a long family tradition and common values. Today, we are combining what fits together."
André Lucchetti, group division manager fluid connectors, added: "With Roman Seliger, we are strengthening our global position in the field of fluid connectors, extending our range to new applications such as cryogenics and market segments such as oil/gas as well as expanding our R&D capacity."
Easy decision
Dr. Jens Reppenhagen – who has been leading RS Roman Seliger Armaturenfabrik GmbH in the past and will continue to do so for the Stäubli unit in Norderstedt – commented: "The decision to go along with Stäubli was an easy one. RS Roman Seliger Armaturenfabrik GmbH will profit greatly from this important step, securing a continued development for our employees and our range of high-quality products."
Strebel concluded: "This integration provides significant benefits for our customers and is perfectly in line with our Group strategy to combine organic growth with targeted acquisitions in terms of innovative products and technologies."
Both parties have agreed to keep the transaction price confidential.
---