Atlas Copco expands range of air compressors for utility trucks
02 October, 2018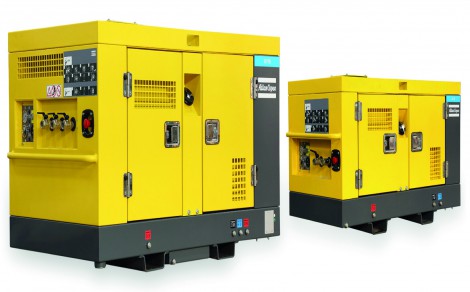 Atlas Copco has expanded its range of air compressors for utility trucks with the launch of three models weighing below 500 kg. As a result, operators requiring compressed air at flow rates of up to 2.8 m3/min are able to reduce the overall weight of their vehicles and save space due to the small footprint of the compressors.
At the forefront of the new additions to the 8 Series Utility range is the U110 PACE compressor, which features a controller allowing for multiple pressure configurations between 5-10.5 bar.
Further commitment
Hendrik Timmermans, vice president, marketing for Atlas Copco's Portable Air division, commented: "We launched our 8 Series Utility range last year with the promise of providing customers with lightweight and versatile compressors that could be easily and securely integrated into their utility trucks. We have now taken that commitment one-step further with the introduction of our three latest models. Not only do they weigh below 500 kg, but all compressors in the Utility Air range now offer enhanced industry-leading service intervals."
In addition to introducing three new lightweight compressors, Atlas Copco has enhanced its top of the range U190 PACE model. Due to its PACE (Pressure Adjust through Cognitive Electronics) system, operators are able to choose from a particularly wide operating pressure range.
With the PACE electronic regulation system, operators use a simple-to-use digital controller to adjust the pressure with pinpoint accuracy depending on their application need. This means that with the U190 PACE compressor any theoretical combinations from 5 up to 10.5 bar is achievable.
Increased versatility
Several models can also be equipped with 15 kVA non-simultaneous generator to further increase the versatility of just one unit. Furthermore, for enhanced protection of the tools that operators use downstream, all compressors within the 8 Series Utility range can now be equipped with an optional integrated aftercooler and water separator.
All compressors in the 8 Series Utility range feature a robust, corrosion resistant C3 rated canopy. Reliable Kubota Mechanical engines come as standard with 110 per cent fluid containment, starter motor protection and integrated top tanks.
Simplicity of service was key in the development of this range. Each model is designed for one side service, spin on filters for quick maintenance and centralised drains for convenience. In addition, all consumables within the compressor are replaceable in under an hour without the need for special tools.
---