Four out of five manufacturers want continued regulatory alignment with the EU after Brexit
02 October, 2018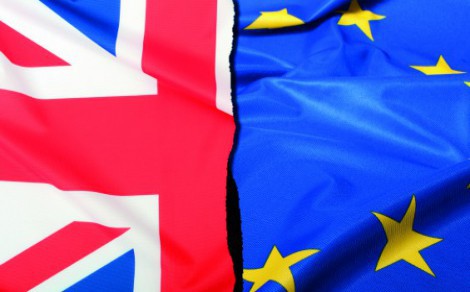 • It is not a choice of exporting to Europe or the rest of the world. If we become less competitive in the EU we will be less competitive in other international markets. The UK Government's target to develop stronger trading relationships with other non-EU countries is a positive move, but this can only be achieved if we maintain a strong alignment with EU regulations and supply chains.
Other key conclusions from the survey include:
• Four in ten companies say they will face a skills shortage without EU workers.
• 15% of firms believe even a two-hour delay at customs would impose additional costs on their business
• Just 4% of respondents had no concerns about any element of Brexit impacting their business.
• Approximately 1/3 of respondents have already seen a fall in investment due to Brexit with only 2% reporting an increase.
Dr Howard Porter, EURIS chair, said: "Our industry needs clarity and a Withdrawal Agreement confirmed with the European Commission in the Autumn. As this report and our member survey clearly show, further delays and the risk of no-deal will result in significant long-term damage to the UK manufacturing sector and will put at risk the industrial product supply sector's £148 billion contribution to the UK economy."
Professor L Alan Winters, director of the UK Trade Policy Observatory, said: "The challenges of a 'no deal' Brexit have been much discussed, including by the UKTPO, but this survey brings them to life. This critical sector is already starting to hurt and if its needs for frictionless trade with the European Union are ignored, a quarter of UK goods trade will be vulnerable to cuts. The threat to jobs is alarming."
Mike Hughes, zone president Schneider Electric UK & Ireland, said: "EURIS' report 'Securing a competitive UK manufacturing industry post Brexit', highlights that the UK will always be closely tied to the EU as our primary trading partner. Our potential to develop trade links with non-EU countries is dependent on accepting this. As an industry, we believe it is essential that the UK maintains strong regulatory alignment for our sector with the EU, and continued membership and involvement in the creation of EU and International standards for the industry." (Schneider Electric is a member of BEAMA, which is a member of EURIS).
---