Neilson Hydraulics offers new generation of Danfoss Orbital X motors
06 July, 2018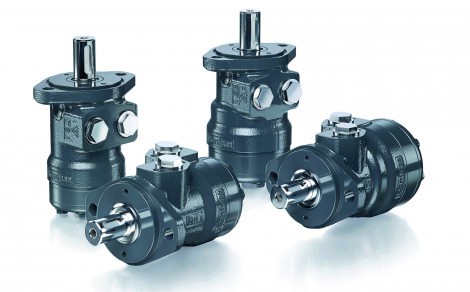 Sheffield-based Neilson Hydraulics is offering the new generation of Danfoss Orbital motors – type OMP X and OMR X to the UK market. The key benefits of the NEW Danfoss Orbital X motors include:
• Higher performance.
• Up to 15% more torque than existing Danfoss OMP and OMR Motors.
• Increased bearing capacity for higher bearing load.
• Improved shaft seal.
• Completely interchangeable with existing Danfoss OMP and OMR Motors.
• Lower price and improved lead times on existing Danfoss OMP and OMR Motors.
With increased performance, similar form and fit as your current motor, the Danfoss Orbital X from Danfoss Power Solutions is the new generation of Danfoss OMP, OMR, DH and DS Motors. The two new modular product platforms also give you significant flexibility, efficiency, lead time, and quality improvements. The Danfoss Orbital X not only redefines motor performance; it transforms your business.
Interchangeable
Rob Turner, managing director for Neilson Hydraulics said: "We are delighted to be supplying the new Danfoss Orbital X Motors; they offer increased performance, cost-effective prices, improved lead times and are completely interchangeable with the existing Danfoss OMP and OMR motors."
The specialist engineering company, situated in close proximity to the Advanced Manufacturing Park supplies hydraulic components and solutions to companies in the construction, engineering, farming, materials handling, marine, plastics, recycling and steel industry.
Power units
Neilson Hydraulics also specialises in designing and manufacturing an extensive range of hydraulic power units and hydraulic systems at its factory in Sheffield.
---