Making the most of training opportunities
22 June, 2018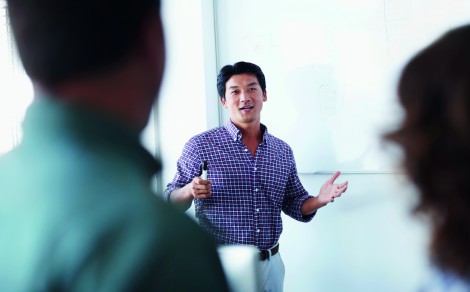 Training is a vital ingredient for modern businesses with a host of benefits, ranging from employee motivation and retention, to demonstrating competence to implementing safe working practices.
Over the next few months, the British Compressed Air Society (BCAS) is running its popular Competent Examiner Course and is encouraging both members and end-users to attend.
Here is an overview of the course, designed specifically to give individuals the basic knowledge and skills to provide examination services in accordance with Regulation 9 of the Pressure Systems' Safety Regulations, S.I. 2000 No. 128. The course is based on the requirement of Regulation 9, which requires that a 'competent person' performs an examination of specified parts of a compressed air system.
Competent Examiner
This unique four-day course, aimed at individuals with a minimum two years' experience in the compressed air sector, enables students to achieve a BCAS certificate in compressed air system testing and examination. It is aimed at a range of individuals, including users of compressed air systems who wish to train their own staff, distributors, and field inspectors who offer the service as part of insurance cover.
This qualification assures the customer that its supplier has reached an approved standard to carry out the function of a Competent Examiner. In the event of an accident, such a certificate would demonstrate to the Health and Safety Executive that the supplier has met its duty of care obligations. Attendees are also expected to have:
• Knowledge of the safety procedures required for working on pressurised systems.
• A working knowledge of common compressor installations.
• A working knowledge of dryers, filters, regulators and lubricators.
• An understanding of pressure relief (safety) valve principle and operation.
What does the course cover?
The course includes an introduction to a typical compressed air system and compressed air safety, leading to a thorough understanding of the Pressure Systems' Safety Regulations, with emphasis on Regulation 9. Using best practice and field examples, delegates will also receive:
• An introduction to a typical compressed air system and compressed air safety.
• An understanding of (CE) marking of pressure vessels.
• A review of compressed air system drawings, diagrams and symbols.
• An overview of the role of international standards (ISO).
• Information on the calculations important to the safe and reliable operation of compressed air systems.
• Detail on the non-destructive examination techniques used to assess the condition of equipment.
• A practical examination using the written scheme (not techniques).
What qualification will attendees gain?
The course will include examinations on each section and the candidate will be required to pass all sections to gain the certificate.
Successful candidates will achieve the BCAS five-year accreditation as a competent examiner together with a range of course materials and best practice guidance.
At the end of this period, a BCAS Competent Examiner refresher course will need to be taken to re-certify the candidate for a further five years.
Current courses are running in July and September at the BCAS offices in London. Visit http://www.bcas.org.uk/Events/ to find out more and to book a place.
---