The impact of damaged subsea cables
20 April, 2018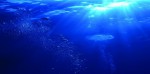 A result of the technological revolution, our society is now more interconnected than ever before. However, despite our dependence on gadgets, glitches still occur and technology can fail us from time-to-time. While the most we have to deal with is a smashed smartphone screen or an unresponsive laptop, what happens if the problem is located deep on the ocean floor?
There are over 350 subsea cables across the world spanning 550,000 miles in total, helping to connect countries to the internet. We've become dependent on them — but what happens when these essential connections are damaged?
It may sound like an impossibility considering the cables stretch deep underwater, however it has happened many times in the past — and the impact it can have is huge. Here, subsea cable laying company , Fraser Hydraulics, explains how these vital cables become damaged, the impact it has and the implications of repairing them.
Click here for the full unedited version of the release as provided by the company
---