Ham-Let expands activity in China
18 October, 2017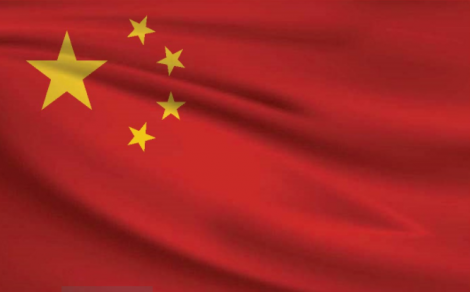 Ham-Let expands activity in China: New $15 million factory to be built with double the production capacity of the current Chinese factory
Ham-Let Group, a developer and manufacturer of fittings and valves for a variety of segments and uses in the process and ultra-clean industries, has announced that its fully owned subsidiary in China signed an agreement with the District Management in Yangzhong to build a new factory that will replace the current plant. The new factory will cost a total of $15 million.
The new factory will have double the production capacity of the current plant. It will also have the ability to produce ultra-clean products that can be used in the Semiconductor industry. The Yangzhong District will compensate $9 million dollars of the project, which will be received in three installments. The remaining $6 million dollars Ham-Let Group will be raised form external financing.
During the construction of the new plant, the subsidiary in China will be entitled to continue to use the current plant's production area. The production capacity of the subsidiary in China is not expected to be affected until the construction of the new plant is completed. The company estimates that construction of the new plant will be completed by the end of the first quarter of 2019.
Strengthened capacity
The Chinese company operates in the industrial field, producing and manufacturing fittings and valves for the nuclear energy, petrochemical, oil and gas fields. The company strengthens Ham-Let's capacity and its ability to expand its market share.
Recently, the subsidiary in China, in cooperation with Ham-Let, was awarded to supply products for a project in the field of nuclear energy for the amount of $3.7 million, a new market, which was opened to the company in China.
Amir Widmann, Ham-Let CEO, said: "We are pleased with the significant step of doubling our production capacity and expanding our operations with the range of products manufactured in China. The Chinese company embodies great potential for entrance into the Nuclear Energy market in Asia and with the start of building the new plant, we can enter the Semiconductor industry there, which has seen accelerated growth in China."
"In the coming years, a large number of FABs are set to be built in China. The establishment of the new plant and the expansion of the manufacturing capacity in the Chinese semiconductor market will enable the company to expand its operations and to respond to the expected growth in demand in this industry."
"The establishment of the new plant is another step in the implementation of the company's growth strategy of consolidating our global deployment and marketing of our products to a wide range of industries."
"We thank the Yangzhong District Administration for their cooperation and trust that the group is well positioned professionally and operationally and is ready to vigorously accelerate our growth and competitive and market position in all territories."
---