The imperative of collaborative action in UK Manufacturing
27 September, 2023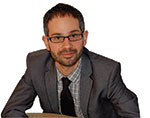 With recent positive news that the UK's manufacturing sector has climbed one place to eighth in the world rankings, overtaking France in the process, Make UK's latest Regional Manufacturing Outlook report offers an insightful examination that not only illuminates the sector's current status but also prompts a reflection on the challenges and potential opportunities that lie ahead as we approach the end of the year.
Of paramount significance is the report's emphasis on the uptick in manufacturing employment across six of the eight English Regions and Wales. This upswing not only underscores the sector's potential to generate jobs but also its capacity to stimulate local economies. Particularly noteworthy is the substantial increase in manufacturing jobs in Yorkshire & Humber, underscoring the critical role of manufacturing in supporting regional economic strength.
However, the concept of "levelling up" emerges as a paradox. While acknowledging progress, the report addresses disparities. It recognises the divergent recovery trajectories, with London and the South East leading the charge in the post-pandemic landscape. This contrast underscores the complexities involved in achieving parity of opportunities across regions and challenges the notion of an equitable playing field.
The manufacturing sector's indelible imprint on the economy, defined by its high-value and skill-intensive jobs, remains a fundamental pillar in the pursuit of balanced regional growth. Yet, the report underscores that realising this aspiration demands a methodical and unified approach that harmonises national and regional ambitions. A strategic endeavour, amalgamating a nationwide industrial vision with localised growth strategies, holds promise in reconciling regional strengths, encompassing infrastructure, innovation, and skill development.
The increase in manufacturing jobs, as highlighted by the report, serves as a testament to the sector's resiliency, navigating the difficult waters of Brexit, labour dilemmas, and supply chain complexities. Recent fluctuations in energy prices, attributed to geopolitical tensions, accentuate the sector's susceptibility to global dynamics.
Looking forward, high inflation of the last year and interest rate rises are necessitating companies to not just be vigilant but also a readiness to adapt. And it is this adaptability that will present many potential opportunities over the next year. Innovation, a skilled workforce, and adaptability will help position the manufacturing and engineering sector to capitalise on emerging trends and seize new markets, thereby charting a course towards growth and resilience.
Through the cultivation of cooperation, the implementation of comprehensive strategies, and the embrace of innovation such as digitalisation, the manufacturing sector can potentially emerge over the next 12 months as more resilient and head towards a more equitable economic path.
Aaron Blutstein, Editor
---