Ian Spenceley takes up key role at EnerMech
24 July, 2023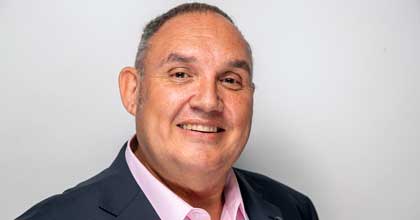 EnerMech has appointed senior industry leader Ian Spenceley as Operations and Maintenance (O&M) and Asset Management Director as it continues to develop its specialist integrity and technical services globally, to offer integrated solutions as part of its full asset life-cycle support.
With more than 30 years' oil and gas experience, Ian's addition to the senior leadership team will add further weight to the organisation's asset integrity management, O&M and shutdown and turnaround (TAR) capabilities.
The company is in a period of rapid growth as it increases its foothold in new and existing markets as it furthers its diversification strategy into new sectors including marine, renewable energy and infrastructure.
Based in the UK and reporting directly into Carl Mook, Regional Director for Europe, Ian will also play a key strategic client facing role, identifying areas where the business can bring additional value to its clients. Initially this will involve the introduction and application of new smart processes, technologies, innovation, systems and strategic specialist partnering solutions to support further efficiencies and maximise investment.
On taking up the role, Ian said: "EnerMech is forging ahead with its ambitious growth and diversification strategy which makes this a very exciting time to join the company. I'm very pleased that the major projects, operations and maintenance, assurance expertise and experience I've developed in previous roles, including those as senior SIA (Shell Internal Auditor) and head of internal investigation for PDO for many years will support the company as it moves to new markets and geographies."
https://www.linkedin.com/company/enermech/
---