Framo orders FPSO-bound coolers
10 July, 2023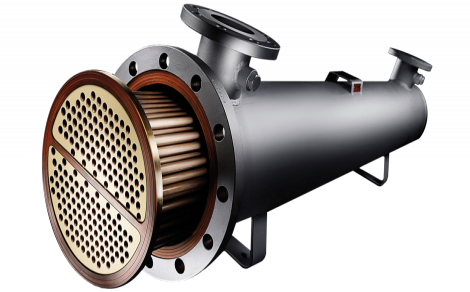 Marine and offshore pumping system supplier Framo has contracted Hydroniq Coolers to deliver tube coolers for use in Framo's hydraulic pump units that will be supplied to four newbuild FPSOs (floating, production, offloading and storage vessels).
Under the contract, Hydroniq Coolers will supply eight large tube coolers – two for each of the four FPSO-bound hydraulic pump units. The coolers will be integrated with Framo's pump skids and utilised to cool down the oil in the hydraulic pumps.
Alfa Laval-owned Framo will supply the hydraulic pump skids to four undisclosed FPSO projects.
Lars Elling Gloppholm, aftermarket sales manager at Hydroniq Coolers, commented: "We are delivering our standardised tube coolers that are certified for offshore use, with necessary documentation, test and certification requirements. We have extensive experience from supplying oil coolers for lube oils, hydraulic oils and thermal oils, and we look forward to supporting Framo on these projects."
Hydroniq Coolers will manufacture and assemble the eight tube coolers at the company's headquarter at Ellingsøy outside Ålesund, Norway, and deliver them to the Framo Fusa manufacturing plant for marine pumping systems, located southeast of Bergen, Norway.
Hydroniq Coolers has specialised its production of heat exchangers to enable customised solutions based on standard heat exchanger models. The company offers more than 200 standard models of shell and tube heat exchangers with cooling surfaces from 0.2 to 350 square metres
https://www.linkedin.com/company/hydroniq-coolers/
---