The need for a long-term industrial vision
27 June, 2023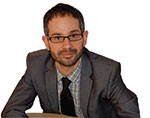 Britain's manufacturers are seeing a continued rebound in activity in the second quarter of the year, easing fears of a significant recession according to a survey published by Make UK and accountancy and business advisory firm BDO.
However, although, the findings in the Make UK/BDO Q2 Manufacturing Outlook survey show a continued positive picture with the improvement being driven by strong demand in the Other Transport and Electronic sectors in particular, Make UK's Stephen Phipson has said that many businesses are warning that a habitual short-term focus on quick fixes and political publicity stunts from successive governments is impeding economic development.
He highlights that a new report launched in May by Make UK, shows Inconsistency in public policy breeds uncertainty in private industry. This in turn prevents businesses from planning effectively so instead of incentivising investment, it incentivises intransigence. The lack of a coherent long-term industrial strategy has been emphasised as being a major stumbling block. I agree with Phipson that although a long-term strategy is not without its challenges and means making difficult decisions about where to allocate resources, what to prioritise and what to sacrifice, the alternative, as we are now seeing, is stagnant productivity, increasing inequality, and low or zero economic growth. A modern industrial strategy according to Phipson, will require a significant, game-changing shift in the way policymakers approach business and economic policy.
The need for a clear strategic approach has also laid bare how it is even more crucial for a diverse and inclusive workforce to build an economy that works for everyone. This was highlighted at a recent event in the lead-up to International Women in Engineering Day (INWED) 2023 (23rd June). Dr Hayaatun Sillem, CEO of the Royal Academy of Engineering, led the panel of female leaders to explore the challenges around female representation in industry to discuss how to broaden the appeal of engineering careers to women.
Despite progress in promoting gender equality across various industries, the field of engineering still faces a considerable gender imbalance where women remain vastly underrepresented, accounting for only a small fraction of the workforce. This was highlighted at the INWED event and suggested that to address this issue concerted efforts are needed at various levels. The panel discussed that it begins with encouraging young girls to consider STEM subjects early in their education. By fostering a supportive environment and debunking gender stereotypes associated with engineering, young girls can be inspired to pursue careers in this field. Interestingly, Susan Scurlock, Founder of Primary Engineer, also highlighted that the majority of shortlisted finalists from its annual Leader Award competition where children are asked to identify a problem and draw a solution to it, were girls.
Therefore, it was highlighted that it is not only the government that has a responsibility, but also educational institutions, including universities and colleges have a significant role to play in creating an inclusive environment for female engineering students. Scholarships, mentorship programmes, and networking opportunities tailored to women can help break down barriers and provide the necessary support and guidance to aspiring female engineers.
Increasing the number of women in engineering is also not just about achieving gender parity which was also highlighted; it is about harnessing the benefits of diversity. When women are included in engineering teams, a wider range of perspectives, ideas, and problemsolving approaches emerge. This diversity fosters innovation and leads to more effective and sustainable solutions.
By promoting inclusivity, breaking down barriers, and providing the necessary support, the industry can create a more diverse and equitable engineering workforce. And if this formed part of a long-term industrial strategy, perhaps we would see a very different vision for our economy now and into the future
Aaron Blutstein, Editor
---