Updated P112 Guidelines on seals for fluid power applications
11 May, 2023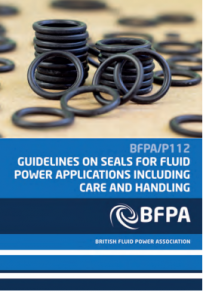 BFPA's latest technical guideline P112 Guidelines On Seals For Fluid Power Applications Including Care And Handling has now been revised and published.
This guideline was prepared by BFPA's expert technical committee MCE11 Fluid Seals and their Housings led by Chairman Dr Nick Peppiatt.
The guide, which was revised in late 2022, includes care and handling of seals, and aims to provide greater understanding of seal behaviour for fluid power applications which replaces the 2015 version.
BFPA members can access the free guide, by logging on to the BFPA Members Only area of the BFPA website www.bfpa.co.uk and selecting the Seals category and then the BFPA/P112.
You will then be offered the option to download
https://twitter.com/bfpaofficial
https://www.linkedin.com/company/british-fluid-power-association/
---