Leading manufacturing figures to deliver keynote speeches at Talking Industry Live
13 April, 2023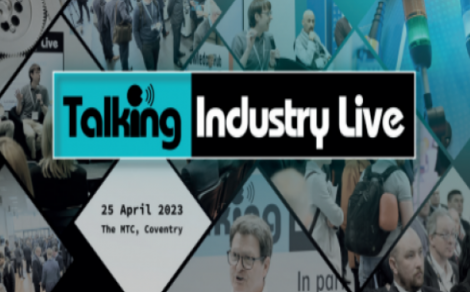 The inaugural Talking Industry LIVE (25 April 2023) keynote address at the MTC will be an interactive, engaging and informal podcast style discussion by Mike Hague-Morgan, Executive Director of Autocraft Solutions Group, and Dr Megan Ronayne, Head of Industrial Technologies & Manufacturing at Innovate UK KTN.
Together they will explore how one of Europe's leading OEM partners for the manufacture, remanufacture and assembly of IC engines and EV batteries transitioned from being a very traditional manufacturer using hand tools and a paper system, to a high-technology company with world-class quality, repeatability and digital traceability which has been the catalyst for such rapid growth from £7m to £70m turnover.
Innovate UK's innovation ecosystem, including Innovate UK KTN and the Catapult Network played a vital role in the digital journey of Autocraft Solutions Group. Mike and Megan will explore how Innovate UK provided this leading powertrain manufacturing partner with collaboration, funding, and vision to give a practical and real-life insight into how companies can achieve similar transitions.
The discussion will move on to look at how you can grow your business, through technology adoption and implementation. They will explore the current understanding of digital processes for manufacturers in the UK, the opportunities available via funding, knowledge, and innovation networks, and explain the dynamic benefits to your business including quality, productivity and upskilling improvements.
Mike Hague-Morgan is a highly respected figure in the manufacturing industry, with over 30 years of experience in the sector. As the Executive Director of Autocraft Solutions Group, he oversees a global company that provides bespoke engineering solutions for some of the world's leading automotive manufacturers.
Dr Megan Ronayne is an expert in industrial technologies and manufacturing, with over 20 years of experience in the field. As Head of Industrial Technologies and Manufacturing at Innovate KTN, she leads a team that provides support and funding for innovative manufacturing projects in the UK.
Talking Industry Live will provide an environment for delegates to learn about cutting edge technologies and best practice through unscripted panel discussions, presentations, live demos and workshops.
This unique one-day event will be broken in to five distinctive elements allowing visitors to tailor their own experience learning new skills, meet new suppliers and gain knowledge whilst networking with peers.
This format allows visitors to learn new skills, meet with new suppliers and gain knowledge while networking with peers in a high-end environment.
There will be three 45-minute interactive panel discussion throughout the day. Audience participation will be encouraged, and questions will be taken throughout the discussions. Topics include robotics and automation, increasing overall equipment effectiveness (OEE) and digital manufacturing, industrial data and artificial intelligence.
In addition, there will be two in-depth workshops provided by the event's content partners. Euchner UK's session will be on managing equipment safety and cyber security in the modern factory. The second is provided by Rittal/Eplan and will cover smarter panel building. Workshop places are limited to 40 per session so pre-registration is advised.
Six 45-minute seminars will also be on offer throughout the day and topics so far include collaborative automation: solving the UK productivity puzzle, mobile robotics: mobile, flexible & resilient – the factory of the future and additive manufacturing: automated 3D printing – exponential manufacturing possibilities.
There will also be the opportunity for delegates to see ground-breaking products and innovations from KUKA, Werma, Motor Technology, Novotek, Euchner, Rittal, Eplan, Weidmuller, Omron, BCAS, Charter Controls and many more, thanks for a micro exhibition that is running during the event.
There are only 400 spaces available for the event. This year's event will be held on 25 April 2023, at The Manufacturing Technology Centre (MTC), Coventry.
To register your interest in attending, visit the event's Eventbrite page: https://www.eventbrite.co.uk/e/ talking-industry-live-tickets474610170797?aff=SJPR
https://twitter.com/TalkingIndustry
https://www.linkedin.com/company/talking-industry/
---