R&G Fluid Power Group acquires Fluid Power Services and Hedley Hydraulics
28 November, 2022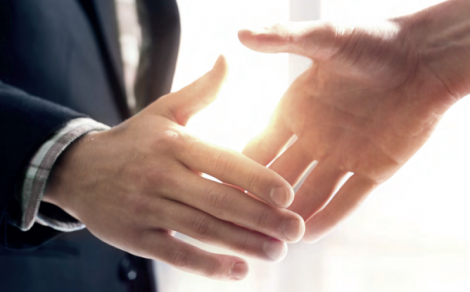 R&G Fluid Power Group Ltd has acquired Fluid Power Services Ltd and Hedley Hydraulics Ltd, further cementing R&G's position in the UK fluid power industry and strengthening its hydraulics division Established in 1988, Fluid Power Services Ltd is located on the docks in Liverpool with a branch also in Warrington. Both branches benefit from active trade counters, stock holdings and access to a wide range of hydraulic and pneumatic products.
In Liverpool, Fluid Power Services Ltd also has a workshop for precision engineering services and a separate dedicated facility for the assembly, test and inspection of specialised stainless steel convoluted and flexible metallic hoses. Fluid Power Services Ltd has an experienced and knowledgeable team and has built a base of loyal customers through its commitment to customer care, support and quality service.
Shared ethos
Alan Palmer, managing director of Fluid Power Services Ltd, says: "Tony Smith and I started Fluid Power Services nearly 35 years ago and it has been such an important part of our lives, but we needed an exit strategy for the benefit of our business and the future of our team R&G Fluid Power Group share the same ethos and we were impressed by their reputation for investing to grow their group companies, so R&G is the perfect partner for MD Hayley Wright to expand and grow our services and coverage within the Northwest"
Founded in Huddersfield in 1976, and now operating from premises in Wakefield and Gateshead, Hedley Hydraulics Ltd designs, manufactures, distributes and installs high-quality hydraulic engineering systems. Hedley works closely with customers to provide tailored solutions to meet their specific requirements, including bespoke HPUs and test rigs. The company also supplies cylinders, pumps, motors, valves and all types of hydraulic components to all industries and is a leading Parker Hydraulic Technical Centre. The company has an additional Hedley ParkerStore depot in Gateshead, providing a wide range of hydraulic, pneumatic and filtration products direct to the public.
Obvious choice
Steve Davies, managing director of Hedley Hydraulics Ltd, says: "When looking to take Hedley on to the next level the R&G Fluid Power Group were the obvious choice, with the small family firm ethos of looking after the people, combined with all the advantages of being part of a nationwide group of companies all working together. We are very pleased to become a part of the R&G group."
Both Hedley and FPS also operate 24/7 mobile response services for any emergency hose replacements. Devoted to minimising customers' downtime, they provide experienced, professional on-site repairs to get customers' machines back up and running within a short timeframe.
Richard Davies, managing director of the R&G Fluid Power Group, comments: "We are delighted to welcome Fluid Power Services and Hedley Hydraulics to our group. Both businesses add a new dimension to our hydraulics division with greater geographical coverage, expanded maintenance and repair capabilities and improved technical system design expertise. I'm looking forward to working with Alan and Tony, and Steve, Jeremy and John, and their respective teams. Completing 2 acquisitions in 2 days was a huge achievement for us and I want to thank everyone who made it happen."
R&G Fluid Power Group adds that for customers and staff of FPS & HH there will be minimal changes, with the respective teams providing the same level of service to customers
https://www.linkedin.com/company/r&g-acquisitions-ltd/
---