SUPPORTING THE LOCAL COMMUNITY THROUGH SPORT
16 November, 2022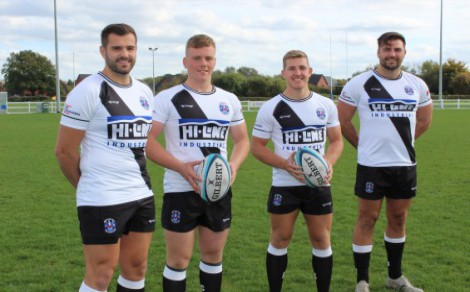 As part of its environmental, social and corporate governance (ESG) agenda, HI-LINE INDUSTRIES, a UK-based leader in the design, manufacture and installation of energy-efficient compressed air purification equipment, provides extensive support for the sporting community in the Burton upon Trent area. The company is a main sponsor at both Burton Albion Football Club and Burton Rugby Football Club.
Hi-line Industries, which has its headquarters in Burton's Green Street, is a member of the British Compressed Air Society and also supports the 'Made in Britain' campaign, highlighting the passion around British brands and UK manufacturing. The company's broad range of energy-efficient compressed air equipment includes air dryers, nitrogen/oxygen generators and filtration equipment.
A local and national success story, Hi-line showed 27% growth in like-for-like sales at its recent year-end (31 July 2022), underpinned by a record 12 months for the company's N2 nitrogen generator systems and HPSA desiccant dryers. Hi line says it feels it has a responsibility to return some of its profits to the local community, and what brings people together more than sport?
At Burton Albion Football Club, Hi-line is currently sponsoring defender Tom Hamer, the club's highly popular 22-year-old right back, for the second season in a row. The company also provides match sponsorships at Burton Albion, which was formed in 1950 and currently plays in League One of the Football League.
Click here for the full release
t: 01283 533377
e: enquiries@hilineindustries.com
---